Website Design & SEO Company Baltimore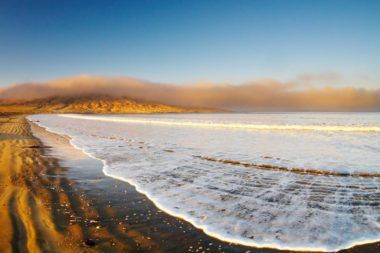 As a business owner, you need a website that performs for your business. Website designs need to be smart and powerful enough to turn visitors into customers. As a Baltimore, Website design and SEO company, the team at Blue 16 Media builds bespoke websites for business owners that center around their ideal customer.
We go beyond just creating an attractive website. Our website design means optimizing the user experience, increasing your website's visibility online, and designing a site that is optimized for any type of device.
As a business owner, your goal must be to meet your customers in the moments that matter most to them. Nowadays that means meeting them online. At Blue 16 Media, we offer effective digital marketing services that will grow your business online.
Blue 16 Media SEO Baltimore Services
Just having a mobile-optimized, attractive, and unique website is not enough. The content on your website matters a lot if you want your business to be shown on the first page of Google. In addition to designing websites, we also specialize in content writing. Our team of content writers can write high-quality, original content that is SEO optimized.
We are an SEO company in Baltimore offering advanced SEO services to enable our clients to generate new business daily, at a fraction of the price of traditional advertising.
Baltimore SEO Services From Blue 16 Media:
Competitor & Market Analysis
Onsite SEO – Suggestions for the content and structure of your site
Offsite SEO – Comprehensive link building strategy
Results Driven SEO based in Baltimore
Conversion Optimisation
Blue 16 Media Baltimore Web Design Services
As a Baltimore Web design Company with proven results, Blue 16 Media has the expertise your company needs to succeed.
Website Packages From Blue 16 Media Can Include:
Website Installation
1 Year Hosting
Analytics Integration
Search Engine Friendly Website
Claimed Listings
Customized Design
Social Media Links
A blog
Multiple Pages
Why Choose Blue 16 Media as Your Web Design & SEO Company
To ensure a high-quality website from an agency, you need to first develop a mutual understanding. And this is something that we highly possess at Blue 16 Media. We let our customers speak. We want to understand your goals. This helps us craft the best website for you. Then, we plan and work strategically to help bring your ideas to life online.
Blue 16 Media excels at designing and developing stunning websites for individuals, businesses, and organizations in Baltimore. Our talented web designers and developers create search-engine and mobile-friendly, focused, and responsive websites that are designed to drive new customers in the Baltimore area to your business.
From start to finish Blue 16 Media will plan, place, and optimize your search engine optimization campaigns. Our Baltimore Web Design and SEO Company will manage the day to day activities, which enable you to focus on the big picture and interacting with your customers. We make sure to keep in touch with you to exchange pieces of information so that we can create the best website for you.