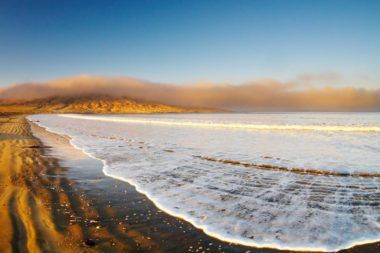 When you are in need of a good website for your business, you can't go wrong with Blue 16 Media. We are a Bethesda based web design company offering creative and technical solutions for our clients. Our strength is in figuring out what makes you tick and bringing that uniqueness to your audience. We combine great design with a focused strategy and believe this a recipe for success.
At Blue 16 Media, we create opportunities for businesses through exceptional branding and impactful design! Business in Bethesda is all about service, hospitality, convenience, and relationships. When working with Blue 16 Media, you can expect a truly personalized experience in bringing your project to life. Our team of designers, developers, and marketers take great pride in exceeding all expectations in web design. We have been proud to serve the local businesses in Bethesda for years.
Blue 16 Media Bethesda Web Design Services
Blue 16 Media will help Improve your search ranking with the strategic approach that works. As a business or organization, we understand the benefits of your website ranking organically on the first page of Google for qualified keyword searches. However, only SEO isn't going to work. You need an excellent web design and have a fast hosting to rank well. 
As a Bethesda Web design Company with proven results, Blue 16 Media has the expertise your company needs to succeed. 
Website Packages From Blue 16 Media Includes:
Website Installation

1 Year Hosting

Analytics Integration

Search Engine Friendly Website

Claimed Listings

Customized Design

Social Media Links

A blog

Multiple Pages
Why Choose Blue 16 Media as Your Web Design Company
At Blue 16 Media, from crafting your website to getting it on the first page of Google is what we stick to when we undertake your project! We believe websites are more than just design, which is why we offer truly exceptional services that take care of your entire web presence so that you can spend more time on your business.
We build a picture of your goals by letting you speak and fully understanding the challenges. Once we have a clear picture of what needs to happen we plan it out. Your logo design or website design is implemented by our talented web designers. Once done, we test your website and refine it, again and again, to ensure it meets your goals.
Our Blue 16 Media team is friendly and easy to work with. We love what we do and we know you'll love working with us. We also like to build long-term relationships with our clients. We are more than just a web design company in Bethesda.
Blue 16 Media is a web design company in Bethesda dedicated to helping clients stand out, generate leads, and deliver results. Whether you're a startup or an established company looking to expand your business, our team of highly talented developers and designers can help you reach the peak. We've helped our clients succeed with their digital marketing. Are you ready to take the next step? Contact us today to discuss your project.