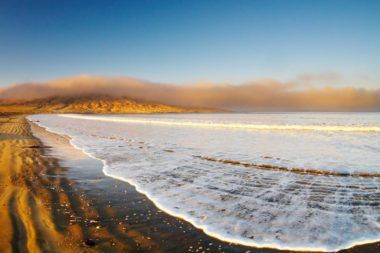 If you want your business to be successful in the modern marketplace, you've got to have a professional website. A website is the backbone of a business. It supports all of your digital marketing efforts. But getting started with a professional website for your business can sometimes be a trouble when you have no idea how and what, to begin with. But you don't have to worry anymore when you have Blue 16 Media besides you.
Blue 16 Media is a web design company in Bowie dedicated to providing quality web design services. We have talented web developers and designers who create mobile-friendly, responsive websites so that it drives traffic on a regular interval. Our results speak louder than our words. We take care of the usability, performance, and reliability of your website. We craft the quick, modern website experiences your customers expect, and help you drive better results in Bowie.
Blue 16 Media Bowie Web Design Services
Having a website is a great way to up your marketing skills. It extends to every aspect of your digital marketing strategy. A website is the cornerstone of your online presence and every type of communication, piece of content, or advertisement that you put online will drive the visitors back to your website. And to help keep your visitors engaged you need to have good hosting that keeps the website up and running. 
As a Bowie Web design Company with proven results, Blue 16 Media has the expertise your company needs to succeed. 
Website Packages From Blue 16 Media Can Include:
Website Installation

1 Year Hosting

Analytics Integration

Search Engine Friendly Website

Claimed Listings

Customized Design

Social Media Links

A blog

Multiple Pages
Why Choose Blue 16 Media as Your Web Design Company
Blue 16 Media is a Bowie web design company committed to crafting highly usable, future-friendly websites with true quality and longevity. We create websites for maximum efficiency. Make an impression to up your marketing game and stand out from your competition. Our web design and development services determine your business in the digital world. We design and build websites that impress, dazzle, and lead to online success.
When you choose Blue 16 Media as your web design agency, you get a team of qualified web specialists that are trained to deliver the highest quality. You deserve the best from a web design company that delivers the best. We use world-leading platforms for developing websites and eCommerce solutions. We want your website to be flawless and therefore we will do whatever it takes to make it superior.
You can count on Blue 16 Media to be responsive and to deliver clear communication and project deliverables with respect for your time, resources, and budget. We've refined our work into a smooth, repeatable process that makes the management of a website design or redesign project easier on everyone, our team and yours. So are you ready to start a website redesign, or craft a fresh site from the ground up? We can't wait to learn all about your business and build the bespoke site you need.