Web Design & SEO Columbia MD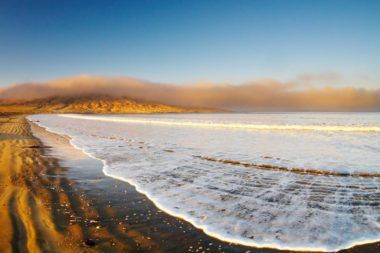 Are you searching for a reliable web design company to bring your brand to life and generate new clients? Let Blue 16 Media bridge the gap for you.
Our experienced team of strategists, designers, & developers support small & medium size businesses in Columbia MD to get ahead of the competition & dominate the local markets. At Blue 16 Media,  we determine who and where your "target" audience is and then optimize your website to rank well for that target market. Thus, you get more visitors, and when they will find your website engaging they will convert to potential customers.
Besides, to survive in this competitive market, you have to have high conversion rates. At Blue 16 Media, we create conversion-focused, beautiful sites that turn visitors into paying customers. Get in touch with us ASAP so that we can help your business stand out from the rest!
Blue 16 Media SEO Columbia MD Services
We are an SEO company in Columbia MD offering advanced SEO services to enable our clients to generate new business daily, at a fraction of the price of traditional advertising.
SEO Services From Blue 16 Media:
Competitor & Market Analysis
Onsite SEO – Suggestions for the content and structure of your site
Offsite SEO – Comprehensive link building strategy
Results Driven SEO based in Columbia MD
Conversion Optimisation
Blue 16 Media Columbia MD Web Design Services
As a Columbia MD Web design Company with proven results, Blue 16 Media has the expertise your company needs to succeed.
Website Packages From Blue 16 Media Can Include:
Website Installation
1 Year Hosting
Analytics Integration
Search Engine Friendly Website
Claimed Listings
Customized Design
Social Media Links
A blog
Multiple Pages
Why Choose Blue 16 Media as Your Web Design & SEO Company
Blue 16 Media is a web design and SEO company in Columbia MD focused on developing a professional online image for businesses of all sizes – be it a small business looking to build their first website to established companies ready to give their current website a facelift.
Big or small, every business needs a captivating website. Using the most up-to-date technology, we at Blue 16 Media will customize your website to represent your unique business needs.
Nowadays, search engines are the number one referral source for most businesses. When you choose Blue 16 Media, we market your business using Search Engine Optimization (SEO) and watch your website shoot to the top of Google.
Blue 16 Media excels at designing and developing stunning websites for individuals, businesses, and organizations in Columbia MD. Our talented web designers and developers create search-engine and mobile-friendly, focused, and responsive websites that are designed to drive new customers in the Columbia MD area to your business.
With affordable and reliable hosting plans, you can count on our servers to keep your website up and running at all times. If you are in the Columbia MD area and looking for web design and SEO services then you can contact us. We are all set to work with you and offer our superb services. We will design a great website that should leave a lasting and positive impression on your visitor's minds!