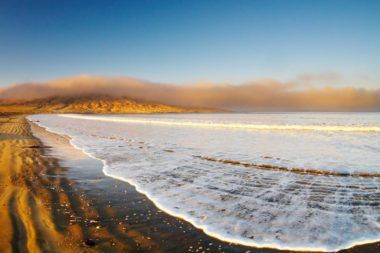 It can be difficult to understand why most businesses are willing to pay higher for web design work. Ultimately, having a functional website matters more than how it looks, right? Unfortunately, this isn't the case. Today, the most important aspect of an online business presence is web design.
This implies that businesses should always strive to find the best web styles that work for them. Although a person can attempt to create a website, it takes a skilled person to design a website that looks polished and functional. You can count on Blue 16 Media for the best web design service in Dundalk.
Nowadays, it has been seen that more and more users are using their mobile phones to do business. This means that businesses need to seize the opportunity of this new set of customers by creating websites that can get clients who are away from their computers. And when you have Blue 16 Media next to you, you can expect a mobile-friendly website for your business.
Blue 16 Media Dundalk Web Design Services
Your website should be fast to load on both desktop and mobile devices. This involves ensuring the website design coding and image optimization techniques are utilized correctly. However, fast and reliable hosting is crucial to keep a website up and running. As a Dundalk Web design Company with proven results, Blue 16 Media has the expertise your company needs to succeed. Below are our exceptional web design services.
Website Packages From Blue 16 Media Can Include:
Website Installation
1 Year Hosting
Analytics Integration
Search Engine Friendly Website
Claimed Listings
Customized Design
Social Media Links
A blog
Multiple Pages
Why Choose Blue 16 Media as Your Web Design Company
There's no reason to choose other web design companies over Blue 16 Media. We design top-grade websites that reflect your business' professionalism. Anyone can design a basic website. But it's not going to do the job of taking your business to the next level. We deliver professional websites that help your business grow your customer base and increase sales. Moreover, we provide top-notch website designs that load extremely fast on any device – helping your business rank higher in Google Search Results!
Our web designers will hone your website looking at web fonts, graphics, icons, colors, and other design elements that go to create a professional website for your business. We work with attention to details so that your website is crafted in a perfect and flawless manner.
We have many years of experience in web design, website development, and digital marketing. We know which website design and website technology are best suited for your business. Get your website for your professional business crafted by our experts from Blue 16 Media. Blue16Media is a successful SEO and Web design company in the Dundalk area that can help you design a stunning website as well as optimize it. We will design the website of your dreams to drive new customers in the Dundalk area to your business.