Web Design & SEO Frederick MD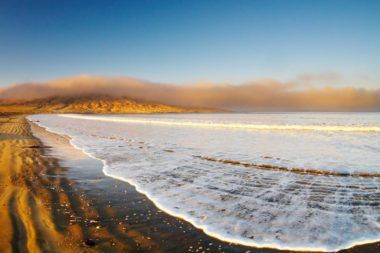 To succeed in business, it's important to stand out amongst the competition. And to stand out in this competitive market, you need to follow some strategies. For instance, if you have a website that is optimized and looks amazing then you will be in a higher position than your competitors. And when you choose Blue 16 Media as your web design and SEO company, you step up in the competition.
We design and develop bespoke websites that are on-target with your brand while providing your customers with a unique digital experience. We develop a website that will not only help them find what they are looking for but also facilitate their purchasing process with ease.
Contact Blue 16 Media and attract your most valued customers with lighting fast designs, unique, engaging web copy & content, and conversion optimization techniques which make you money.
Blue 16 Media SEO Frederick MD Services
We are an SEO company in Frederik MD offering advanced SEO services to enable our clients to generate new business daily, at a fraction of the price of traditional advertising.
SEO Services From Blue 16 Media:
Competitor & Market Analysis
Onsite SEO – Suggestions for the content and structure of your site
Offsite SEO – Comprehensive link building strategy
Results Driven SEO based in Frederick MD
Conversion Optimisation
Blue 16 Media Frederick MD Web Design Services
If you rely on the same outdated web design years after years, it's not going to help you stand apart from your competitors. Today's consumers expect a stellar web experience; quick-loading websites with a seamless user interface. And we at Blue 16 Media understand everything that your business needs to succeed.
As a Frederick MD Web design Company with proven results, Blue 16 Media has the expertise your company needs to succeed. We are best known for our web design services.
Website Packages From Blue 16 Media Can Include:
Website Installation
1 Year Hosting
Analytics Integration
Search Engine Friendly Website
Claimed Listings
Customized Design
Social Media Links
A blog
Multiple Pages
Why Choose Blue 16 Media as Your Web Design & SEO Company
Our web designers, SEO experts, and content marketing specialists at Blue 16 Media are the best in the business. And we aren't exaggerating. Our results speak for themselves. The hosting that we provide will keep your website up and running. We bring sales-oriented design and contents that generate inbound leads, dominates your competition, and provides your business with long-term growth.
We'll help attract potential customers, and give them an unforgettable experience when they arrive at your site. When you choose Blue 16 Media, we become a fully committed partner in your growth and achievement.
Blue 16 Media excels at designing and developing stunning websites for individuals, businesses, and organizations in Frederick MD. Our talented web designers and developers create search-engine and mobile-friendly, focused, and responsive websites that are designed to drive new customers in the Frederick area to your business.
So what are you waiting for? Get your website ready and stand apart from your competitors. Contact us today for the top-notch web design service in Frederick MD.