Web Design & SEO Gaithersburg MD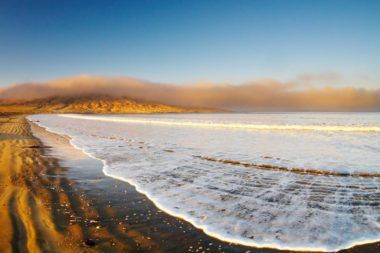 An active presence on the web is vital for your brand's success. Blue 16 Media implements strategic SEO on your website so that you've found easily on the internet. At Blue 16 Media, we focus on creating an optimized and appealing website for your business so that you can easily be found by serious customers. Our methods are grounded in research and achieve real results.
However, if you want your business to shine in the modern competitive market, you have to compel your visitors to stay on your site and ultimately turn them into your potential customer. And you can achieve that only if you have a memorable website featuring an award-winning design. Once you've captured consumer interest, you have to convince them you're worth it.
We'll place you ahead of your competition. Let Blue 16 Media help you hone your message so that it captivates an audience.
Blue 16 Media SEO Gaithersburg MD Services
As the world is becoming more and more digital, businesses have no other option than moving online to keep up. Since almost all internet journeys start with search engines like Google, having an SEO strategy along with your business strategy is essential.
We are an SEO company in Gaithersburg MD offering advanced SEO services to enable our clients to generate new business daily, at a fraction of the price of traditional advertising.
SEO Services From Blue 16 Media:
Competitor & Market Analysis
Onsite SEO – Suggestions for the content and structure of your site
Offsite SEO – Comprehensive link building strategy
Results Driven SEO based in Gaithersburg MD
Conversion Optimisation
Blue 16 Media Gaithersburg MD Web Design Services
As a Gaithersburg MD Web design Company with proven results, Blue 16 Media has the expertise your company needs to succeed.
Website Packages From Blue 16 Media Can Include:
Website Installation
1 Year Hosting
Analytics Integration
Search Engine Friendly Website
Claimed Listings
Customized Design
Social Media Links
A blog
Multiple Pages
Why Choose Blue 16 Media as Your Web Design & SEO Company
Having a website without a good design is pointless. Similarly, having a well-designed website without SEO optimization isn't going to help surpass your competitors. When both web design and SEO are integrated correctly then it will benefit your business. Blue 16 Media takes care of both web design and optimization required to place you ahead of your competitions.
Moreover, SEO affects your business massively. A well-optimized content will rank tremendously that will help your business grow. Search engine optimized content is about refining your brand's messaging, distributing it to the right people, and establishing your business as the leader in your industry.
Blue 16 Media excels at designing and developing stunning websites for individuals, businesses, and organizations in Gaithersburg MD. Our talented web designers and developers create search-engine and mobile-friendly, focused, and responsive websites that are designed to drive new customers in the Gaithersburg MD area to your business.
Our goal is to support and help your business become the preferred choice by the customers. We've helped several companies grow their revenue by increasing the volume of leads and sales through consistent organic traffic growth.
If you are in the Gaithersburg MD area and looking for web design and SEO services then get in touch with Blue 16 Media. We will design a great website that should leave a lasting and positive impression on your visitor's minds!
.