Web Design & SEO Rockville MD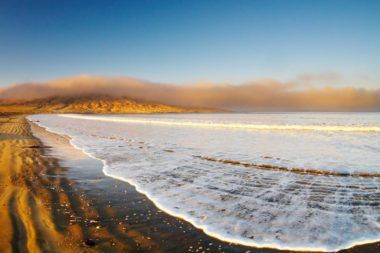 When it comes to SEO and web design, often business leaders find it harder to see why it's vital. The benefits seem intangible. It seems like a lot of work. You doubt whether it's really effective or not. However, a business that wants to grow can't afford to ignore SEO web design.
Both SEO and Web design helps you rank in search engines. That means you're more visible and more potential customers will be able to find you. We here at Blue 16 Media are extremely dedicated to our craft. You will not find a more passionate or dedicated team of SEO and Web design professionals.
We love working with clients who truly are enthusiastic about their businesses and understand the value of SEO and Web design. We take the time and always go above and beyond to educate our clients. This builds a long-term relationship and together, we accomplish incredible results.
Blue 16 Media SEO Rockville MD Services
SEO optimized website draws more traffic compared to those not optimized. It doesn't matter how captivating your website looks if your website is not search-engine and mobile-friendly then its almost impossible to get customers to your website. SEO is also important to keep your brand alive. If you are not showing up on the SERPs you aren't likely to be found easily.
We are an SEO company in Rockville MD offering advanced SEO services to enable our clients to generate new business daily, at a fraction of the price of traditional advertising.
SEO Services From Blue 16 Media:
Competitor & Market Analysis
Onsite SEO – Suggestions for the content and structure of your site
Offsite SEO – Comprehensive link building strategy
Results Driven SEO based in Rockville MD
Conversion Optimisation
Blue 16 Media Rockville MD Web Design Services
As a Rockville MD Web design Company with proven results, Blue 16 Media has the expertise your company needs to succeed.
Website Packages From Blue 16 Media Can Include:
Website Installation
1 Year Hosting
Analytics Integration
Search Engine Friendly Website
Claimed Listings
Customized Design
Social Media Links
A blog
Multiple Pages
Why Choose Blue 16 Media as Your Web Design & SEO Company
At Blue 16 Media we believe we are better than the average SEO company, and our results and growing client list speaks to that. We offer truly exceptional SEO and Web design services to clients residing in the Rockville MD area. Blue 16 Media is an accomplished Rockville SEO & web design company that will not only help you to create stunning websites but also optimize it so that you get more customers.
Our talented web designers and developers create search-engine and mobile-friendly, focused, and responsive websites that are designed to drive new customers in the Berlin area to your business. Specializing in SEO and web design in Rockville VA with proven results, Blue 16 Media has the expertise your company needs to succeed. Your company's success is our first priority. We shine in web design and SEO. Contact us today to give your business a new life.