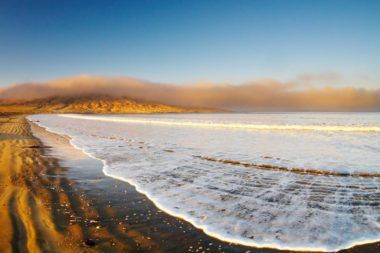 Nowadays, consumers are looking online for information that will help them make smarter purchasing decisions. In fact, according to the eCommerce Foundation, 88% of consumers will research and review product information before they make a purchase online or in the store. This buying behavior trend highlights the importance of a website for today's businesses. A great web design an help you reach more visitors and turn them into potential customers.
If you are looking for a top-notch web design service in Towson then you can rely on Blue 16 Media. We create responsive websites with a user-centered design approach. We aid our clients along this journey by crafting websites that use the latest web technology. We will create a mobile-friendly website for you because going mobile is the present and the future of digital marketing. We will leave no stone unturned to help your business reach the pinnacle of success.
Blue 16 Media Towson Web Design Services
We understand how important it is to help brands communicate the right image to their target audience. Whether you're creating or growing a business, our specialists can translate your vision from the initial concept to an engaging brand that will be exactly right for your business.
As a Towson Web design Company with proven results, Blue 16 Media has the expertise your company needs to succeed. 
Website Packages From Blue 16 Media Can Include:
Website Installation

1 Year Hosting

Analytics Integration

Search Engine Friendly Website

Claimed Listings

Customized Design

Social Media Links

A blog

Multiple Pages
Why Choose Blue 16 Media as Your Web Design Company
Who doesn't want a website that performs well for their business and delivers excellent results in a quick time frame? Well, everyone does. However, what you want and what you get are not always the same. Therefore, when we undertake your project we start with a web strategy aligned with your business goals and milestones.
To get a great website you need to choose a great web design company. You can't go wrong when you have Blue 16 Media next to you. At Blue 16 Media, we try to deliver a top-grade website that strengthens your brand, improves the customer experience, and outperforms your competition. Blue 16 Media is a web design agency in Towson that also excels in web development.
Moreover, you deserve a web design company that provides high-performance solutions to help increase revenue, reduce costs, and build customer loyalty. As a proven website development agency in Towson, we know what will work for you and what won't. We've helped a number of businesses in generating new leads and sales.
Therefore, if you are in the Towson area and looking for superior web design services, then contact us today. We are passionate about web design. Thus, we take actions directly and stay committed until we achieve a lucrative end results for your business. We will not only help design the website of your dreams but also craft the website in a way that drives more traffic to your site on a regular basis!