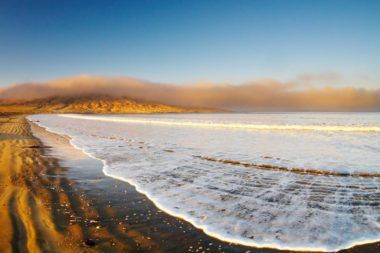 A website is the customers' first impression of a brand. Even if you are a brick and mortar business that depends on local foot traffic, there's a good chance that your customers are researching your business online before they come in. That is why it's important that you have a professional website. A professional website can be your biggest asset, especially when it's crafted with care by a company like Blue 16 Media. 
Blue 16 Media is a Wheaton web design company that delivers top-quality and mobile-responsive designs for websites. Our websites are designed not only to be visually striking but also to encourage your visitors to convert on your site, whether that means picking up the phone and calling you or purchasing a product through your site. A good website turns browsers into buyers. It's almost impossible to conduct business without a powerful and professional online presence. Contact us and we can work together on a plan to develop your online presence!
Blue 16 Media Wheaton Web Design Services
A website will look appealing only when it's crafted by professionals. Keep in mind that a good looking website isn't going to do the job alone. Your back end needs to be strong enough. For instance, a fast loading website requires a good hosting. Our Wheaton web design services got you covered!
As a Wheaton Web design Company with proven results, Blue 16 Media has the expertise your company needs to succeed. 
Website Packages From Blue 16 Media Can Include:
Website Installation

1 Year Hosting

Analytics Integration

Search Engine Friendly Website

Claimed Listings

Customized Design

Social Media Links

A blog

Multiple Pages
Why Choose Blue 16 Media as Your Web Design Company
At Blue 16 Media we work under tight time constraints to help our clients get their new site as fast as possible without sacrificing any quality. After we've talked about the purpose of your website, and understand your target market, we can design a website concept together, right before your eyes, and bring it to life.
We'll discuss the kind of design you want for your website and look at samples of sites you like. Then we'll look at the best ways to convert browsers into purchasers through the design of a website that is made just for you. When we start working, we invest our time fully to make your website flawless. We review and analyze again and again until we are satisfied with the final result.
We are more than just a web design company in Wheaton. Customers love us for our attitude and behaviors towards them. We love building long-term relationships with our clients. Our first priority is our clients. We let them speak before we start working. After we have planned, we will implement al the ideas and integrate to craft the website of your dreams.
Blue 16 Media is a web design company in Wheaton dedicated to providing clients with top-notch websites that actually generate leads, and deliver results. Whether you're a startup or an established company looking to expand your business, our team of highly talented developers and designers can help. Contact us today and let Blue 16 Media do the job for you.