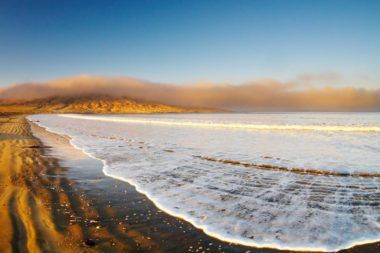 A website is an essential element for businesses, irrespective of the size, and type. It helps business owners increase their brand presence via the Internet. If you want your business to surge, you need to implement various marketing strategies. The professional website design itself can be used to attain all the necessary strategies. Website designs created thoughtfully have a far outspread reach than any other form of marketing tool.
A professional web design arouses the curiosity of the visitors to dive in further. Whether you're into construction, food & drink, education, or any such business, Blue 16 Media is a single-point destination for all your web design needs. Blue 16 Media is a web design Ashburn VA company dedicated to providing the best services to your business. We think outside the box and focus on creating custom and new solutions that will benefit your business. It is our job to make sure your website stands out from the crowd.
Why Is Web Design Important?
To do business and highlight its online presence in modern competitive markets, having a website is a must. It acts as an information container as it stores details of a company, its products or services, contacts, blogs, and much more. Professional web design creates a desired corporate identity of a business and delivers its brand message to the target audience.
A creative web page design is a tool also for a better conversion rate, by which a company can achieve steady growth in sales and revenue. Moreover, user-friendly online web designs build trust for services, which is essential for creating a stable, loyal customer base.
Why Select Blue 16 Media?
Website design is vital to compete in this digital age. But who really needs a professionally designed website? Well, all those enterprises that must ensure a dominating online presence and wish to stay ahead of competitors look for outstanding website designs. So, practically every company looks for a unique website to stand out.
Professional website design covers everything that a website should have to reflect the company's business values and message. A well-thought-out web page design is a requirement to engages visitors with user-friendly features and convert them into potential customers.
Therefore, if you are living in the Ashburn VA area then you can call Blue 16 media for web design services. Our talented website designers and developers create mobile-friendly, focused, and responsive websites that are designed to drive new customers to your business.
Blue 16 Media Website Design Services:
With years of experience, Blue 16 Media is a professional web design Ashburn VA company that small-to-midsize businesses (SMBs) trust when it comes to designing a brand-new website or redesigning an existing one.
Here are the Blue 16 Media Ashburn VA Services:
Website Installation
1 Year Hosting
Analytics Integration
Search Engine Friendly Website
Claimed Listings
Customized Design
Social Media Links
A blog
Multiple Pages