Website Design Centreville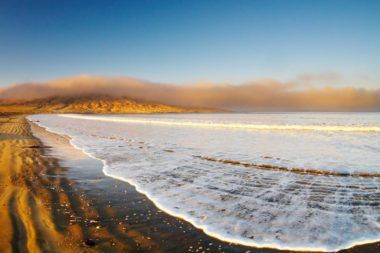 When it comes to website design, it is important to make a lasting first impression. Website design is more than just the way colors, elements, and fonts are arranged on a page. It impacts how visitors perceive your brand and your business.
A powerful online presence builds trust with your audience and gives you the opportunity to distinguish your site from everyone else's. Thus, you have to implement the ideas correctly in order to compete in the marketplace. First and foremost, you have to have an eye-catching website with a unique design. If you are looking for a professional website design company then you can undoubtedly choose Blue 16 Media.
Blue 16 Media is a website design Centreville company that uses different strategies and tactics for your brand success. Our talented web developers create mobile-friendly, stunning websites that will not only bring traffic but also create a lasting first impression!
How Website Design Helps You Build Your Brand?
Having a good website design evokes emotion. It is amazing the effect that something as simple as color can have on a person's subconscious. Colors play a substantial huge role in effective branding. If your website is colorful it will grab your visitor's attention and gradually you will gain popularity.
Keep in mind that Your brand isn't just colors and imagery, the style and type of design you choose adds to the personality of your brand and should be consistent across all of your output. Successful brands are memorable, and consistency helps with that.
If you want to make a website that will be memorable to your consumers then you can seek help from Blue 16 Media. Blue 16 Media offers website design services to the residents in the Centreville area.  If you live in Centreville, then call us ASAP so that we can help you build your dream brand.
Blue 16 Media Website Design Services:
We know that it is more important than it has ever been to have a website that is prominent and attracts customers and clients.
Blue 16 Media Centreville Services:
Website Installation
1 Year Hosting
Analytics Integration
Search Engine Friendly Website
Claimed Listings
Customized Design
Social Media Links
A blog
Multiple Pages
Why Choose Blue 16 Media?
It is important to have a website that represents your brand. Your website is going to be the crucial medium through which your brand will get popularity. Customers will first visit your website and then they will get to know you slowly.
Therefore, having a website that looks professional is important. You have to structure and organize your site in the way customers find it attractive. So you start looking for companies that will do the job for you but you are not able to make any decision.
When you have Blue 16 Media, you don't have to worry anymore. If you are in the Centreville area then call us and we will be ready for your service. Being an expert website design company we offer services to the people living in the Centreville area.