Website Design & SEO Company Fairfax VA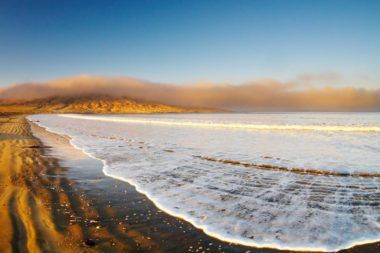 Websites are today what storefronts were years ago. It is both your digital business card and storefront for your business. Clients and customers are likely to look at your website first before picking up the phone and calling you.
Being a professional Fairfax VA SEO company with proven results, Blue 16 Media has the skills your company needs to succeed. We think outside the box and focus on creating custom and new solutions that will benefit your business. It is our job to make sure you get the best possible service.
Blue 16 Media SEO Fairfax VA Services
We are an SEO company in Fairfax VA offering advanced SEO services to enable our clients to generate new business daily, at a fraction of the price of traditional advertising.
SEO Services From Blue 16 Media:
Competitor & Market Analysis
Onsite SEO – Suggestions for the content and structure of your site
Offsite SEO – Comprehensive link building strategy
Results Driven SEO based in Fairfax
Conversion Optimisation
Blue 16 Media Fairfax VA Web Design Services
Specializing in web design in Fairfax VA with proven results, Blue 16 Media has the expertise your company needs to succeed.
Website Packages From Blue 16 Media Can Include:
Website Installation
1 Year Hosting
Analytics Integration
Search Engine Friendly Website
Claimed Listings
Customized Design
Social Media Links
A blog
Multiple Pages
Why Choose Blue 16 Media as Your Web Design & SEO Company
One fun fact about SEO is that it's 24/7. It does not sleep. Your rankings do not disappear overnight. In addition, you can increase your website traffic all day, every day.
Consequently, once you rank high in search engines, they will promote your business even while you are sleeping. Blue 16 Media is a specialized SEO company that can assist you in ranking high in the search results.
SEO is a long-term strategy. Generally, it can take 6-12 months to see optimal rankings. However, just as it takes time to move up the rankings, it takes time to move down the rankings. Once you are placed in top positions, you rarely move down.
Blue 16 Media holds many years of experience designing, developing, maintaining, and supporting stunning websites for individuals, businesses, and organizations in Fairfax VA. Our talented website designers and developers create mobile-friendly, focused, and responsive websites that are designed to drive new customers to your business.
With years of experience, Blue 16 Media is the professional website design company that small-to-midsize businesses (SMBs) trust when it comes to designing a brand-new website or redesigning an existing one.
Blue 16 Media has the web design and SEO expertise your company needs to succeed. If you are searching for the ideal SEO & website design company, you can consider Blue 16 Media. Call us today to learn more about how we can deliver superior web design and digital marketing in Fairfax VA.