Website Design Herndon VA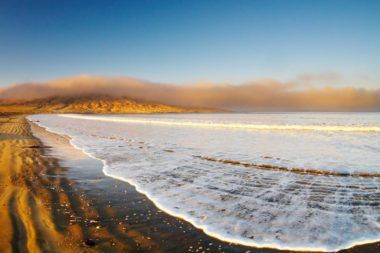 If you've been working on improving your SEO, content is likely something that you have spent a lot of time on. Some people might not realize what a huge impact the design of a website can have on your content, or at least the presentation of it. Poor web design can make it impossible for users to read what they came to your website to do.
Pages with blocks of content in strange places, with too many hyperlinks that don't serve a clear purpose, essentially erases any audience that you managed to bring onto your site. And if no one can get the information they want, then there's no point.
You need to rank higher in SERPs in order to get traffics. Blue16Media an accomplished and affordable Herndon VA SEO & web design company will do exactly what your business needs to succeed.
How Can Blue 16 Media Increase Your Conversion Rate
Did you know that the human attention span is mere 8 seconds which less than that of a goldfish i.e. 9 seconds? So, the fact is you have a very few seconds to convince the visitors to stay on your website. And if you miss that chance, they will leave the page and move to another website.
Proper web design plays a crucial role to grab the attention of the visitors and not only that but also converting the visitor into customers. Top web development companies and web designers already know the secret of increasing conversion rates with the design. Blue16Media a dedicated Herndon VA SEO & web design company can help your brand's success by increasing the conversion rate.
How Important Is On-site and Off-site SEO
First, you need to know what optimizations you can do onsite and offsite. Onsite SEO is what you do to your website to make it easy for the search engines to find whereas Offsite SEO includes the things you do outside of your site, besides advertising. This will help the same search engines to find you easily.
One major thing you can do offsite is link building. Link building is when links to your website are found somewhere else on the web. Keep in mind that while any link from a reputable source outside your site is good, you need to work at getting these naturally. The search engines also give more weight to certain kinds of links.
Blue 16 Media SEO Herndon VA Services
We are an SEO company in Herndon VA offering advanced SEO services to enable our clients to generate new business daily, at a fraction of the price of traditional advertising.
SEO Services From Blue 16 Media:
Competitor & Market Analysis
Onsite SEO – Suggestions for the content and structure of your site
Offsite SEO – Comprehensive link building strategy
Results Driven SEO based in Arlington
Conversion Optimisation
To focus only on SEO or Web design is not a wise thing. It's important to maintain both SEO and Web design on a website to grab customer's attention. You will notice successful brands have websites that not only have a beautiful design but also have fresh engaging content. Blue16Media is a successful SEO and Web design company in the Herndon VA area that can help you design a stunning website as well as drive traffics to it.