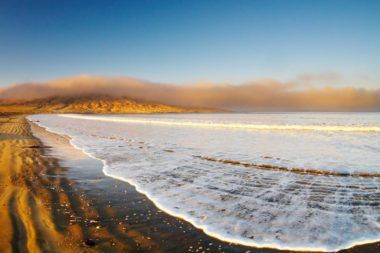 Your website is the face of your business therefore it is essential to get it right. Competition is higher than ever in the digital landscape. Therefore, you cannot get around by having a mediocre looking website. Customers are looking to do business with businesses that have great branding, a captivating website that resonates with them and tells a story.
We know there is a lot at stake here and that is why we have Blue 16 Media for you. We have website designers who can confidently take on a variety of projects from eCommerce website design to small business websites no matter what kind of project you have, we have the solutions and technology.
Blue 16 Media is a family-owned and operating company dedicated to providing next-level web design services in the Manassas area. If you are looking for affordable, reliable, and quality web design service then you can't go wrong with us!
How Does A Website Help You Build Your Brand?
Website design is imperative for a business as it acts as the hub for information about your business- what you do and a way for people to contact you. This impacts the way your audience perceives you and your brand. A good website helps keep visitors on your page and converts them into customers and ultimately increases sales.
Nowadays, if you look at successful businesses then you will find out they have a website. A website helps business promote their services and products. It is an important part of your marketing campaign. If you have visited a website that is slow or hard to navigate you may get frustrated and leave. Thus, you would always want to make sure that your website is responsive and user-friendly.
Blue 16 Media has super-talented web designers and website developers who create a stunning, mobile-friendly website that sets a good first impression to the visitors. If you want to have a website that will stand out then get in touch wit us! We are a Manassas VA Web design company devoted to providing first-class services to our clients.
Blue 16 Media Website Design Services:
We know that it is more important than it has ever been to have a website that is prominent and attracts customers and clients.
Here are our Blue 16 Media Manassas services:
Website Installation
1 Year Hosting
Analytics Integration
Search Engine Friendly Website
Claimed Listings
Customized Design
Social Media Links
A blog
Multiple Pages
Why Choose Blue 16 Media?
It is important to choose the right web design company for your business. When you hire a web development company for your business, you are hiring a technology partner. This partner will likely be part for many years, given you are happy with their service.
We at Blue 16 Media prioritize customer satisfaction. We are not just a web design company but we like to maintain a long-term relationship with our partners. We provide affordable and well-grounded services to customers in Manassas VA. Don't hesitate to contact us if you are searching for top-grade web design services in the Manassas area.