Web Design & SEO Woodbridge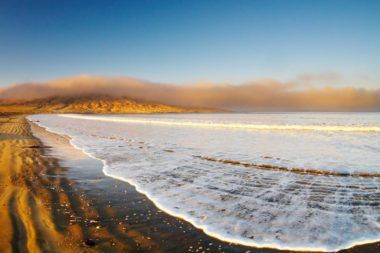 A website is at the core of online branding. It brings every feature of your business together on the Web. It enables you to manage, distribute, and share your content more efficiently. Website Design certainly helps you improve your company's image and build rapport. Whether you're changing your company's brand image, launching a new product or you're aiming for a responsive site then a website can be the primary spot to begin.
Our super-skilled Woodbridge VA team consists of web designers, programmers, marketing, and project management professionals. We care for our customers and thus we work strategically that yields the best results, revenue, and brand value for our clients. We do everything that works for you and your visitors.
At Blue 16 Media, we provide comprehensive website design, development, and web marketing services for various-sized businesses and industries. From designing responsive websites for highly recognizable product brands to data-driven Web-based systems, we do it all. We love to share information! Get in touch with us to discuss your project interest.
Blue 16 Media Woodbridge VA Web Design Services
As a Woodbridge VA web design Company with proven results, Blue 16 Media has the expertise your company needs to succeed.
Website Packages From Blue 16 Media Can Include:
Website Installation
1 Year Hosting
Analytics Integration
Search Engine Friendly Website
Claimed Listings
Customized Design
Social Media Links
A blog
Multiple Pages
Blue 16 Media SEO Woodbridge VA Services
We are an SEO company in Woodbridge VA offering advanced SEO services to enable our clients to generate new business daily, at a fraction of the price of traditional advertising.
SEO Services From Blue 16 Media:
Competitor & Market Analysis
Onsite SEO – Suggestions for the content and structure of your site
Offsite SEO – Comprehensive link building strategy
Results Driven SEO based in Woodbridge
Conversion Optimisation
SEO helps to bring exposure to your website content which means more traffic, more clients, and more sales. However, Search Engine Optimization is not magic, and it's never gimmicky. It's an implemented search engine strategy based on best practices.
So, we like to start by getting to know your business, your online presence, and your ideal customer. With promises of strong SEO strategies integrated with quality client services, your experience with Blue 16 Media will be second-to-none.
Why Choose Blue 16 Media as Your Web Design & SEO Company
We begin our projects by understanding the scope and requirements. This is accomplished by working closely with you to make sure we are all on the same page. We aim to deliver top-notch service to our clients.
Then we will outline your project, create milestones, and agree on project priorities. Now we have a tactical plan in place that aligns with your initial vision and makes your goals achievable.
The end result takes shape and, at this stage, the idea comes to life representing the visual concepts. Our creative development team evaluates and revises the materials until it lines up with your goals.
At Blue 16 Media, we always review and test our final product. This ensures the quality of the project. Finally, we present your finished custom project and upon approval, your new website will be launched and promoted.
Blue 16 Media is a Woodbridge SEO and Web Design company committed to providing quality service to the customers. Our talented web designers and developers in Woodbridge will create stunning websites with SEO optimization that will rank on the first page of google. There's no reason why you shouldn't choose us.
If you want your website to be flawless then you can contact Blue 16 Media.  We excel at designing and developing stunning websites for individuals, businesses, and organizations in Hamilton VA. Our talented web designers and developers create search-engine and mobile-friendly, focused, and responsive websites that are designed to drive new customers in the Hamilton VA area to your business.