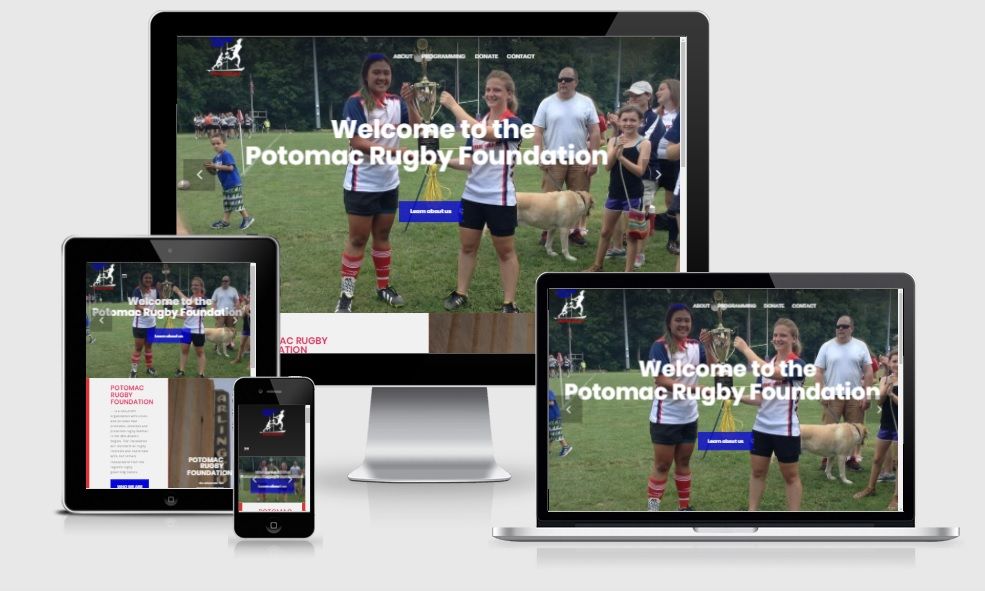 Rugby Foundation Website
Rugby Foundation is a non-profit organization with vision and purpose that promotes, develops and preserves rugby football in the Mid-Atlantic Region. Rugby Foundation is the first recipient of a website through the Blue 16 Gives program. Blue 16 Media worked closely with the Rugby Foundation, to build a modern, responsive site. Visitors to the site can get access to the services the non-profit provides, more about the team, and projects the organization works on. Below are images from the website build as well as a testimonial from the client.
Testimonial
We are extremely grateful to be recipient of the Blue 16 Gives scholarship to non-profit organizations. Not only did Blue 16 provide excellent professional web design services, Gresham Harkless and his team really became our strategic planning website advisor, listening and understanding our vision while providing major real-time design input. Our website was transformed into a working business tool we can really be proud of. Growing our game as a sports non-profit was made much easier in partnership with the solutions-based services of Blue 16 Media!
Kurt Mockenhaupt, Potomac Rugby Foundation
Website Images