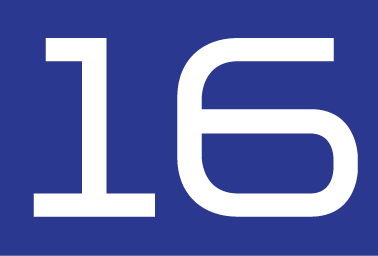 Blue 16 Media symbolizes the coming of age of your company. Similar to the way that the "Sweet 16" is a changing from a child to an adult, "16" represents the changing of the way business is done. Now tools like websites, search engine optimization (SEO) and social media are leading the change in business.
Blue 16 Media is an online business boutique dedicated to providing products and services to businesses and entrepreneurs.
Working together as one…
Today the way that people search is very fragmented. Potential customers are looking at your website, Facebook page, searching for you on search engines like Google, that's where we come in. We work with you to evaluate your market, target demographic and current marketing plan to ensure that you are spending your time and money effectively.
Our Mission
To serve organizations, businesses, entrepreneurs and other members of the business community by providing support through creative and innovative products and services in order to help these organizations improve, grow and develop.
Vision
Blue 16 Media is a leader in the business community facilitating industry solutions in the business community, through strategic relationships and solution development and implementation. Blue 16 Media includes numerous media sites and provides internet marketing services to entrepreneurs and business owners including website design and support, social media management & consultation and Search Engine Optimization services.
Motto
Helping your company come of age
Address
Blue 16 Media
60 S Van Dorn,
Suite 411
Alexandria, VA 2230