What is the Blue 16 Way?
Pam Tripp – Satisfied client
Customer Focused – We are a boutique agency that focuses on providing high-quality support and services to our clients. We leverage the latest technologies and a support ticket system so that we can support our clients with awesome service like Pam Tripp.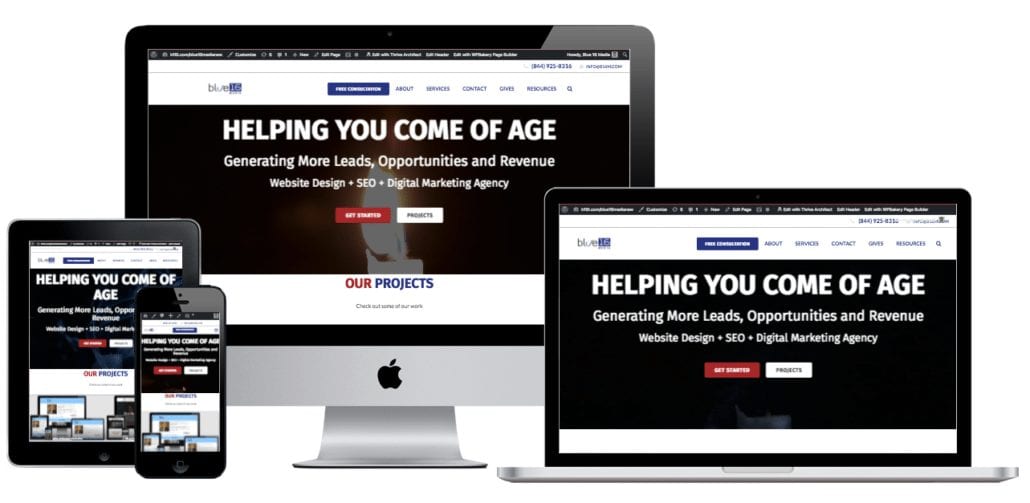 You Are a Media Company/Organization (YAMC) – Because we are focused on YOU as our client, we are focused on making sure your potential clients can connect with you, engage with you, understand your organization and how you can provide value to them. Our "Media Company" mindset and philosophy places your (1) ideal client and (2) goals at the forefront to ensure that every decision is made strategically with that those two factors in mind. It is central to what we like to call our "secret sauce." We also have our own Media Company (see below).
Over 5 Years – We are a boutique agency that has been in business for over 5 years and have worked on thousands of projects and with hundreds of clients. Core members of our remote team have been together before the company's inception. Meet some of our team.
Thorough Process – We have a unique 20+ step unique process and procedure for each of our services. Leveraging the latest technology lets us provide high-quality customer service and ensure that things don't slip through the cracks. These steps take into account the security, strategy, design and so much more to ensure that you are in good hands.

We Celebrate and Support CEOs, Entrepreneurs and Business Owners – Through our resources, we celebrate and support CEOs, entrepreneurs and business owners. This is our media company–CBNation.co. There you will find resources including blogs, podcasts, video content, an events calendar, and even a directory for CEOs, entrepreneurs and business owners. We have invested in supporting the clients and community that we are working with and it's central to our You Are a Media Company (YAMC) philosophy (see above).
We Empower CEOs, Entrepreneurs and Business Owners – From our members-only resources (B16.co) to becoming the marketing arm or CMO (Chief Marketing Officer) of your organization , we understand that your needs can vary. Whether you want us to make all the updates and changes and be a part of your marketing team, or you want us to consult and make recommendations or you want us to show you how to do everything themselves through our tutorials, how-to-videos and library of resources, we are here for you.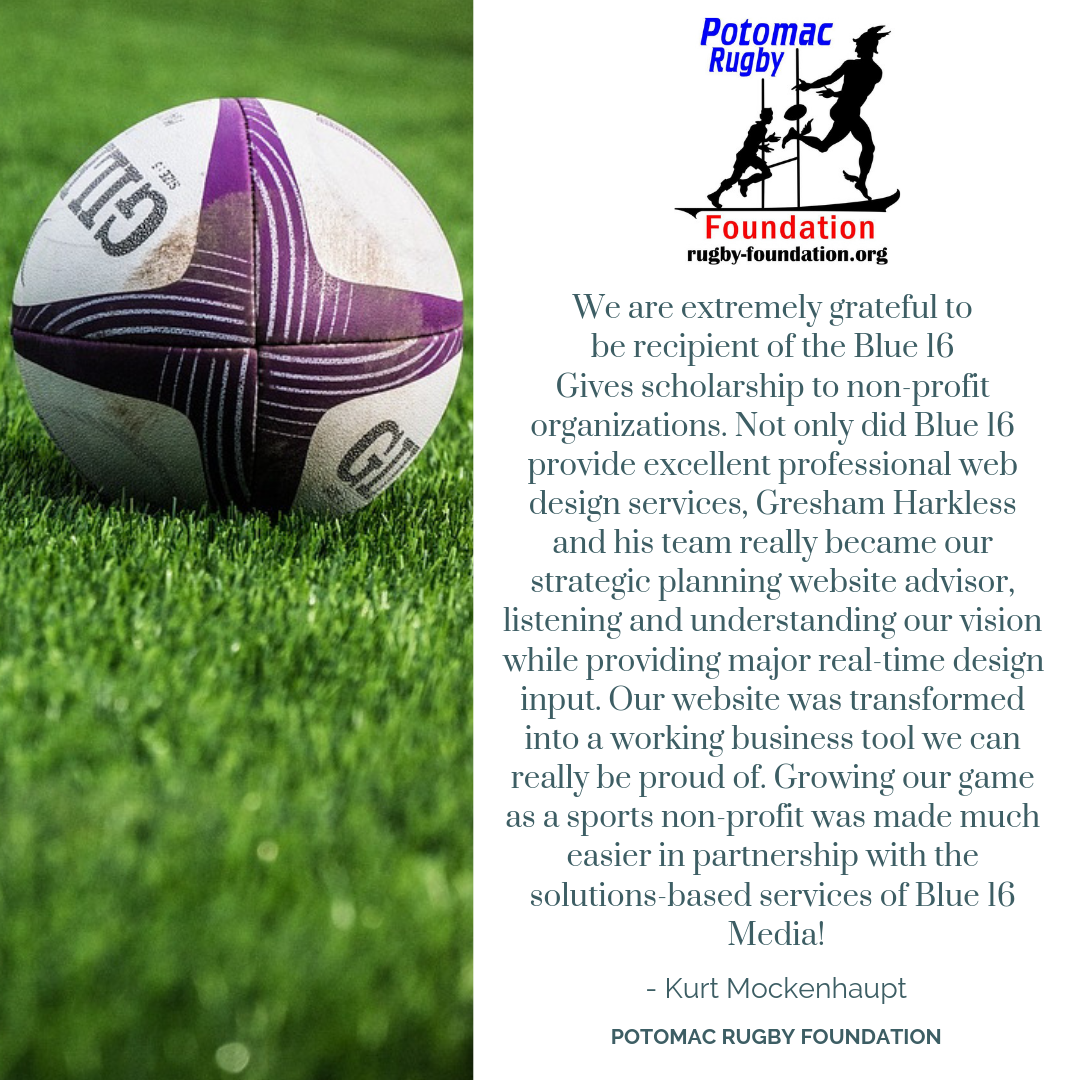 We Give – At Blue 16 Gives, we make it a priority to help support organizations that exist to support the community. We donate services to recognized and integral non-profit organizations that support the community.
Blue 16 Labs – Innovation is one of our core principles. We are always developing, testing and working on the latest ideas and technologies to help support you as entrepreneurs and business owners. This is Blue 16 Labs.
Our Fans
Blue 16 Media totally transformed my website.  Gresham asked questions and listened to me carefully in an effort to streamline my business profile on my website.  And I like the fact that he wasn't aggressive with trying to entice me to purchase services that I didn't need.  The work was immaculate and very well put together.  I especially appreciate the fact that the prices vary to meet the needs of every budget.  The team was extremely efficient with assuring that my website was up in a timely manner and they communicated with me every step of the way.  I would recommend anyone who needs a website to consider giving Blue 16 Media the opportunity to create one for them. – Grace

I am so grateful to be working with Gresham and the team at Blue 16 Media. Gresham has done a tremendous job for all of my businesses in creating beautiful websites and marketing and routinely advises me to help keep my marketing and reach up-to-date. Gresham is brilliant, extremely gifted, and incredibly intuitive in working with me and all of the folks we refer to him. Thanks Gresham and Blue16 for your hard work, insight, leadership, and partnership in bringing to life my marketing, my clients marketing and my referrals' marketing. Appreciate you every day. – Marla F. Ballard
Let us help your organization come of age.