Kaleidoscope Sharing
Kaleidoscope Sharing is a website we built for a multi-service company based in San Antonio, Texas. The site is
completely customized for our client with beautiful, vivid, and easily accessible information for visitors looking to find the right facts fast. The homepage of the website houses a sparkling background image with custom widgets posted in the center to give a brief introduction to the many services provided. At the bottom of the page is a quick form to signup for Kaleidoscope's newsletter. The footer of the page includes several different certifications Kaleidoscope Sharing has attained as well as LinkedIn integration. Pages direct visitors to learn more about influences and resources, services provided, a fully function blog, and the main contact page. We built the site with modern, fluid touches to give visitors a clean and responsive experience when visiting the site – a reflection of the services offered. Check out an amazing testimonial from the website owner below followed by images from our website design:
"Pondering the upcoming Olympic Games, Blue 16 Media would win the team gold medal and Gresham Harkless would win the individual all-around gold!
Conveying my fear of the tech world, Gresham's genuine, personable approach immediately made me feel at ease. Sharing his social media savvy as a mentor enabled me to share ideas and effectively brainstorm in what feels more like friendship than a stereotypical contractor-client business transaction. The result is a web site that perfectly represents me and my small business! An additional benefit are the amazing, user-friendly tutorials Blue 16 Media and Gresham created to walk you through managing-modifying-magnifying your social media presence!
If you are looking for exceptional talent, support, and a web site to enhance your company's posture, reach out to Blue 16 Media and Gresham Harkless yesterday!"
– Dr. Kat Strus
Main Page
Blog
Footer with Certificates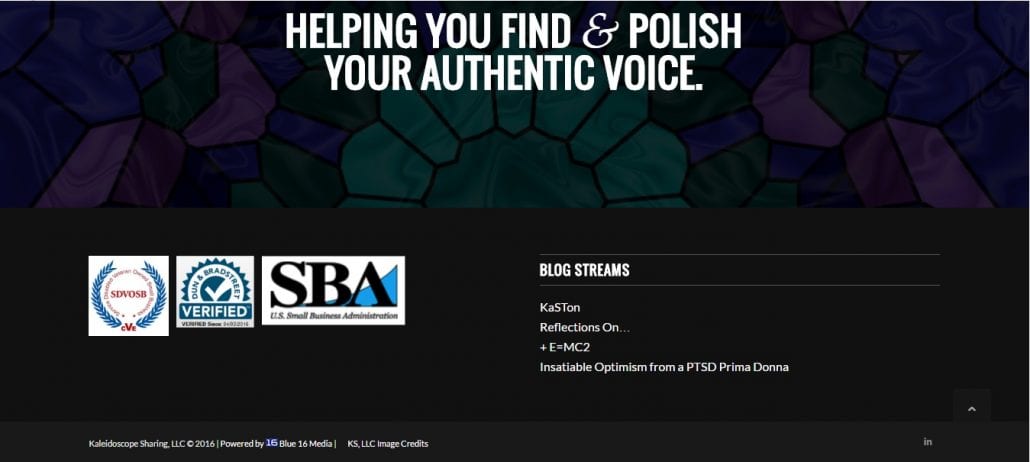 Search
Helping Your Company Come of Age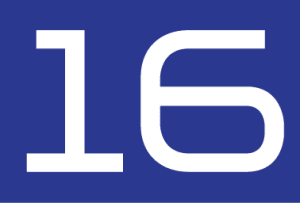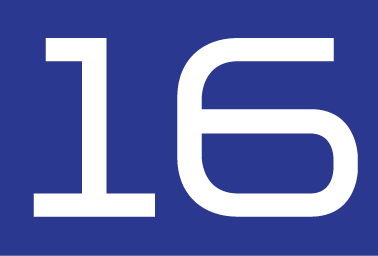 Newsletter