Importance of SEO & SEM
Whether you are a CEO, entrepreneur, or business owner, finding online success involves a comprehensive and methodical marketing strategy. This strategy requires a combination of search engine optimization (SEO) and search engine marketing (SEM). This SEO and SEM are equally crucial for business growth and success. 
What is SEO?
In short, SEO is a complex system of digital techniques and strategies and practices designed to increase online traffic to your website through organic search engine results. Simply put, the more optimized your SEO is the more likely people will find your website in their search. It helps to ensure that your site is accessible to a search engine and improves the chances that people will find your websites such as Google or Bing.
So why is SEO so important? 
Optimizing your website for search engines is a powerful tool for strengthening your website and extending its reach to your preferred clients, who are more likely to visit your website than others. It allows a better connection with your customers and increases visibility on your brand. Following points are reasons why SEO is very important
You will get a more competitive edge over rival companies.

Designed towards a more user-friendly website.

More internet traffic for your website

A higher conversion rate

Accessibility to new market and audience

Brand exposure and awareness

Find your target audience much easier, and more!
If you cater to your website user experience through solid SEO strategies your marketing of the business will bloom much fast and easier than your competition. So not taking advantage of SEO will be a huge miss opportunity. 
What is SEM?
SEM is a marketing strategy that implies such as pay-per-click marketing, paid search, marketing ads, and display advertising. This is different from SEO where you pay for advertising and branding which directly increase visibility in search engine results pages, ultimately resulting in higher site visitors and conversions. 
So why SEM is important? 
Paid advertisement strategies are your regular marketing techniques but online. It is less labor with more results. It will guarantee that your small business information will appear at the right time in the right place. 
SEM will target the audiences that are shown interest in your products in the past. With smart offers and product quality, people will surely visit your website to check your business out. It creates a competitive advantage against others who don't use paid advertising.
Even with a small budget and smart investment, you can easily boost your business considerably by using SEM.
One of the best things about SEM is that it fits any budget or timeframe. It is more flexible and affordable towards small business owners, but also beneficial for large business owners too.
Almost 74% of internet users perform local search and 61% of them make purchases via local search, making SEM effort a remarkable marketing strategy.
Why SEO and SEM complement each other?
Being two different marketing strategies, however, SEO and SEM both end goals are the same. They increase your website traffic. Thus integrating both strategies is vital to run your business smoothly and with great accessibilities. 
This way people will use search engines to search for something they are looking for and find your websites on top of their search. And if the product is right customers always tend to go for the top search. 
While SEO is very organic, SEM gives you direct control over your ads on the internet. So the best marketing strategy would be a combination of paid and unpaid advertising that consists the of best SEO and SEM management to reach success in business.
Endnote
SEO and SEM both rely on keywords to drive traffic to your webpages. Although techniques are different they both focus on traffic flows and marketing activities. If your website is on the newer side, you can try the SEM campaign first while working on SEO to become established in web search. If you are looking for SEO and SEM marketing help, you can check out Blue16media. 
Blue16media is a Virginia based SEO company experienced in providing internet marketing services to entrepreneurs and business owners including Search Engine Optimization services. Contact us and book a consultation to help your business show up on major search engines.
Search
Helping Your Company Come of Age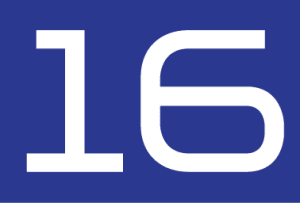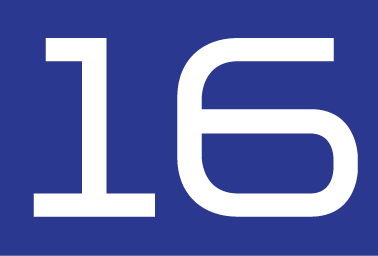 Newsletter