5 Ways To Improve Your Marketing
Marketing is crucial to give your brand the exposure that it requires to succeed in the digital marketing competition. Many businesses fail because they don't follow the proper marketing plan and techniques to engage the audience towards their business or brand. 
As the field of digital marketing is evolving, more and more business owners are implementing marketing techniques and proper strategies to take their business to the next level. 2021 is here and you must use new tactics and strategies so that you can compete with your rivals in the digital marketing competition. Let's read about the 5 ways to improve marketing in 2021:
1. Know the audience
If you want to improve your marketing then you must recognize your target audience. Obviously, your main purpose is to serve customers with quality service and thus it is important to know who you are targeting. 
You should know what group the ideal customer belongs to, and also have an idea of the interests of the ideal customer and what is going to captivate them towards your business. 
Besides, you should figure out where your audience is spending the most time. For example, consider social media platforms because audiences are most likely to spend their majority of time on them.
2. Target the audience
Now that you know how to know your audience and where they are, you need to make sure you reach them properly. And to do that, you have to build your campaigns around the audience's interests. You can use the keywords they are searching for and also make advertisements that solve their problems.
Although there are many ways you can engage an audience to your business, you can always attract visitors and turn them into potential customers through email marketing.
Email marketing has been around for years and it's not going anywhere just yet. Did you know that roughly 80% of marketers have reported an increase in email engagement over the past twelve months? Email marketing is the best way to keep in touch with your customers and keep them up to date about your brand. It massively improves your marketing technique.
3. Get involved in your community
Find local events in your community and take part as a representative or a volunteer. The main purpose of involvement is to market your brand. You can volunteer for a cause in your community, and wear T-shirts with your brand's logo. 
Remember, you are not getting involved just to receive but also to give. So, build a quality relationship with the audience by donating prizes to competitions and contests as it will engage your community. It will make them want to come back to your company. 
4. Take advantage of local directories.
To drive local traffic, you need to make sure that you show up in local search results. You can easily achieve this by listing them on Google My Business, Yelp, Whitepages, Angie's List, and other local directories. 
Having a local business is advantageous in many ways. Instead of having to compete with thousands to potentially millions of competing websites globally, local businesses can focus their energy on only ranking well in local search. Therefore, reducing the number of competitors. Make sure your business is listed with the right local directories and review sites.
5. Use social media to engage the audience
The best way to improve your marketing game in 2021 is to engage the audience through the use of social media. Social media is a great way to connect with an audience professionally. Social media has grown into a driving force for digital marketing, and this trend is not going anywhere. In fact, more and more people are using social media. 
Social media lets you speak directly to your audience through social platforms like Facebook, Twitter, Instagram, and Pinterest! Proper and quality marketing on social media can bring remarkable success to your business and even drive leads and sales.
Conclusion
No matter what size your business is, effective marketing can drive traffic to your business and increase sales. 2021 is already here and you have to implement proper marketing techniques to compete with your rivals. However, if you find yourself struggling to find the proper tactics and strategies that will enhance your business then you can contact Blue 16 Media. Contact us today and we will help you rank your business by implementing proper marketing techniques!
Search
Helping Your Company Come of Age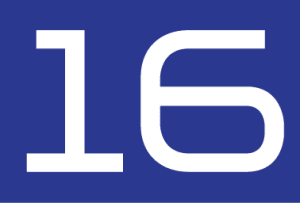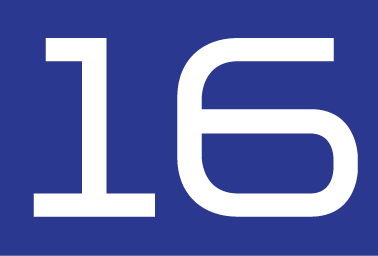 Newsletter