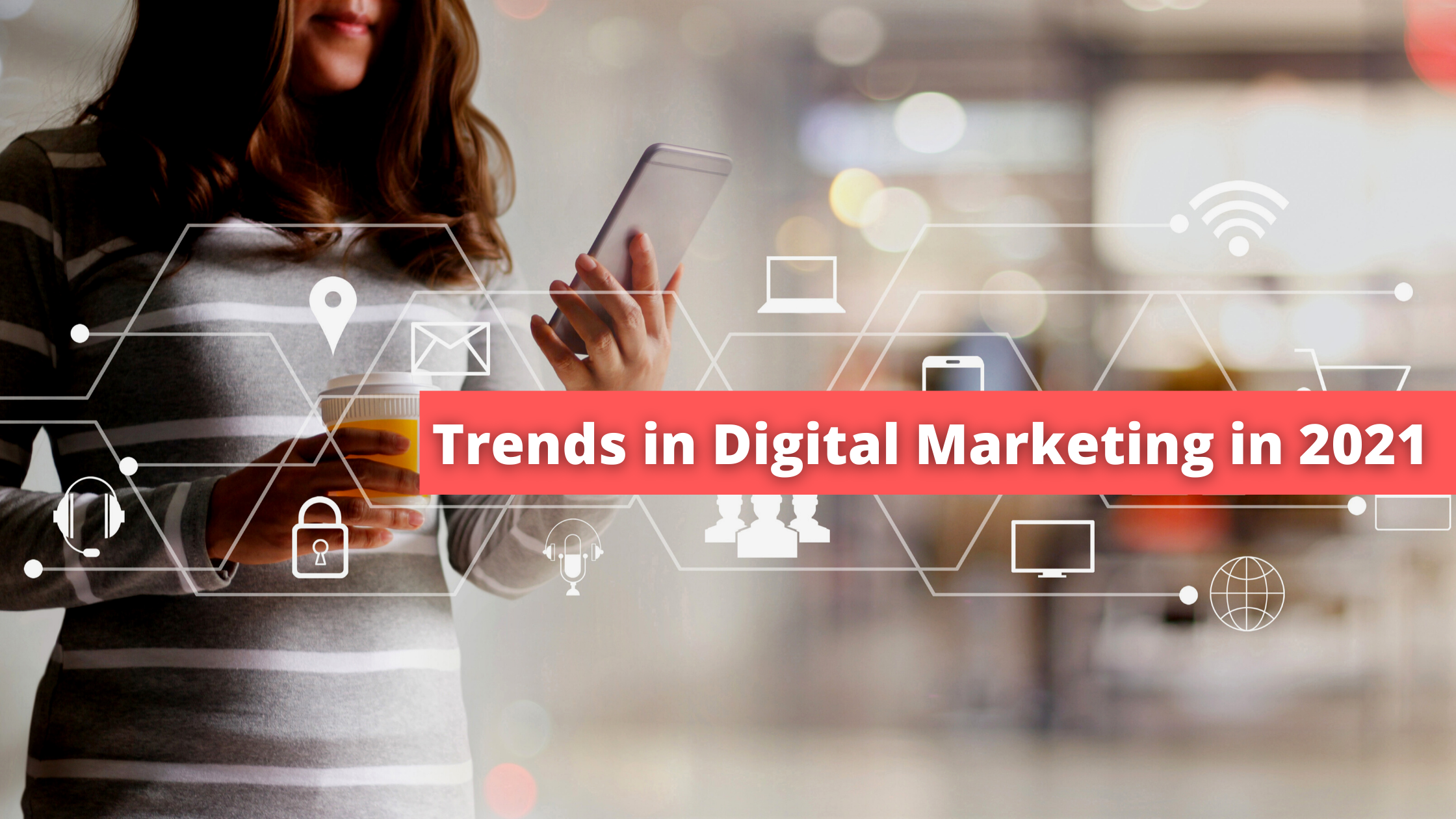 Trends in Digital Marketing
With the ongoing change and evolution of modern technologies, small to medium-sized businesses are doing everything they can to keep up and maintain their presence in the field of digital marketing. They are using various digital marketing tactics and strategies so that they can succeed. Digital marketing as we knew ten years before is not the same as now because of the changing trends and technologies. Therefore, to stay on track many businesses and business owners need to keep an eye on the trends in digital marketing. 
Today we will discuss digital marketing trends to look for in 2021 so that you can take your business from zero to success in no time.
Social Media Expected To Be A Top Channel For Purchase 
Social media platforms like Facebook, Instagram are making it simpler and easier for customers to go from discovery to purchase. Brands and businesses are promoting their products and services on these evergreen platforms with the intention to sell them to consumers. More and more people also prefer to purchase from these social media platforms as they spend most of their time using these networks. 
Business owners are increasingly turning to social media for advertising their products so that they can turn viewers into potential customers. So social media is definitely a trend to look for in 2021!
SEO for Voice Search
As technologies are evolving and making it more convenient to search by voice, people are becoming more dependent on it. They prefer using Voice search rather than typing huge texts in search engines. This is why Voice search is considered the next frontier of SEO. 
SEO experts came across different results that voice searches produce than text searches. However, everyone expects 2021 to kick off a Gold Rush to crack the code of SEO for voice search to grasp more of that organic market share.
SEO for Image Search
All thanks to Google Lens (Google's groundbreaking image-recognition AI algorithm), search engine marketing is shifting into the domain of pictures and videos. No more domain of words, it's time for pictures and videos to rule!
Google Reverse-Image Search allows people to obtain a variety of contexts from the image they use to search. Whenever people are confused or have no idea about any image, they can easily upload it in google reverse image search and obtain relevant contexts.
For instance, they can take a picture of a plant and enter the image as a search to obtain whether the plant is poisonous. 
Easy-to-consume Content
The year 2020 witnessed people leaning on easy-to-consume content (things like podcasts or newsletters) that can be consumed on-the-go or that is sent directly in subscriber's inboxes.
A study shows 55% of Americans now listen to podcasts, while newsletter mentions were up 14% during the lockdown. 
Business owners are spending more on podcasts too, which is becoming a trend and a sure hint to their continued success in 2021. 
Besides, convenient and readily-available content like podcasts and newsletters will help brands connect more deeply with customers and provide a more intimate way to stay in touch.
Artificial Intelligence
2020 may be the year that people might wake up to the dominance of AI (artificial intelligence). It's sure to be the future – and it's already taking over many simple jobs.
For example, just a year ago, advertisement on Facebook was a long and drawn-out trial and error method that took us weeks to perfect. But with their newest AI-driven Campaign Budget Optimization automatically detects what works and what does not, and intelligently allocates your money to the profitable campaigns.
Artificial intelligence will soon be the driving force behind the success of businesses.
Conclusion
Because there are several moving elements involved in digital marketing, it is pretty easy to forget the primary goal of a digital marketing campaign which is business growth. You have to go with the flow and follow all the latest trends in digital marketing in order to shine. 
If you have no clue what to do to your new or existing business then you can contact Blue 16 Media. We provide quality digital marketing services to complement our SEO, Web Design & Web Support services including Google Ads, content creation, and more.
Search
Helping Your Company Come of Age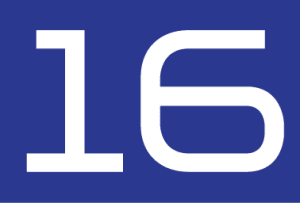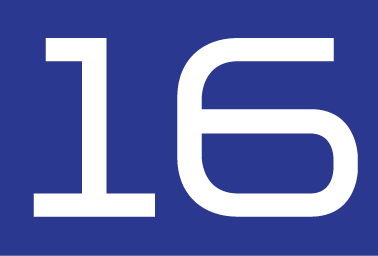 Newsletter