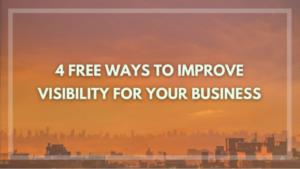 Free Ways To Improve Visibility For Your Business
After creating a great business, you have taken a great idea, refined and polished it, and then your baby is out there for the world to see, a shiny website and all. To survive in the marketplace, you must make your business visible. This involves creating quality content and engaging customers, etc.
It's not enough for a business to offer high-quality products or excellent services, the first thing which should be assured is that people first have to know that the company exists. It's essential to identify the ways to stand out if you want to stop your customers to fall into the hands of your competitors. 
Here are some ways to increase the visibility of your company:
Create Quality Content
Blogging is a vital tool for businesses that provides an effective and cheap way to connect with the audience. Blogs are the opportunity for a business to show its personality. It requires less formality than most business activities.
The personal nature of blogs allows building stronger relationships with existing customers. It allows the customer to engage with your business by reading posts, leaving feedback, and sharing content. Blogs are also a great way to bring in new customers to your company. Because blogs have the potential to reach anyone on the internet nowadays.
To create a successful blog post one may follow the following steps:
Blogs should be useful to the customers.

To make sure that your content is better than what's already on the web, do quality research.

You have to write in a way that is consistent with your brand.

Add relevant and appealing eye-catching visuals.
Post at the Right Time
There isn't any perfect and specific time when you should always post for the most visibility. You have to choose times and days when the majority of your followers are online. By this, you can increase the chance of people discovering your online content. 
You will find different optimal times from different studies to post on different social media sites. You can definitely use many guidelines, but the best way is to notice your page's statistics to determine when the right time is for your specific audience. 
This is also applicable for blog posts, too! You can take help from Google Analytics as it is great for showing blog traffic spikes. An engagement tool can help to determine when your audience is most engaged.
Include Visuals
One of the best ways to boost engagement and visibility is by including a visual on your website, in the blog post, or in the social media feed. Photos, infographics, GIFs, and visuals are some suitable choices to include visuals. Nowadays visual posts not only get more shares, likes, and comments; but also people retain the information from them better.
Use Hashtags
Tagging posts with hashtags nowadays is the best way which helps more people see these posts. You can include tags that are relevant to your brand that your customers may search for. 
Firstly, check what tags are trending then you can use them to boost your visibility even further. Make sure you stay on-brand with whatever you post. 
Post relevant content and avoid stuffing them into your content unnaturally. Also, make sure the hashtags that you choose must make maximum impact. 
End Words
You have to be willing to take risks to make your company more visible. Determine your business's goals and values are. When you center everything to do around your purpose, you project a genuine, reliable image of your brand to your customers. Once you thoroughly understand your customers' needs. By serving your customers, you serve yourself. If you couldn't find any idea about what to do to your new or existing business then you can contact Blue 16 Media. We provide quality digital marketing services to complement our SEO, & Web Support services including Google Ads, content creation, and more.
Search
Helping Your Company Come of Age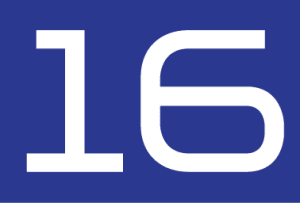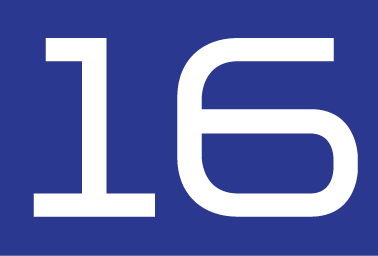 Newsletter