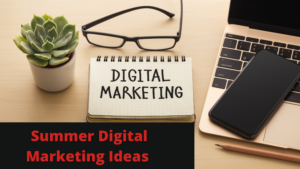 Summer Digital Marketing Ideas
Summer is here! Even with all its warmth and gloriousness, it still faces a pandemic this year for which it requires an increase of efforts towards summer marketing strategies. Summer tends to be a slower season for small businesses. However, it doesn't have to mean less revenue. It is one of the perfect times to get creative with hot & fun marketing ideas.
While people are always on the fun and holiday during the summer months, that doesn't indicate they're disconnected. According to Facebook, 92 percent of summer-related sales conversations usually take place on mobile. This shows the importance of ensuring marketing campaigns are mobile-friendly. You can take advantage of summertime festivities and use this fun time of year to boost your marketing strategies.
Here are some creative summer digital marketing ideas for your business:
1. Temperature Based Sales
A small discount can be offered when the temperature gets above a certain degree. This idea is taken from a vintage store that gave customers $10 off their purchase of $100 when the temperature reaches over 100 degrees. You can also run rainy day sales to encourage people to come and get out of the bad weather.
2. Google, Facebook, and Instagram Ads
When the heat rises, consumers become more indecisive and retargeting ads can be really effective at this time. These ads allow brands to engage with visitors long after they've left your website and are a very useful marketing tool. Facebook and Google's retargeting features enable you to show targeted ads to users who have previously visited your website. 
3. Summer Photo Contest
You can start a photo contest on your Instagram or Facebook. It will encourage customers to share what they are doing during the summer and will relate to your business. This will increase personal engagement and will help bring a lot of traffic to your social media accounts. You can even add a prize or discount for the one who gets the most likes and shares to encourage them.
4. Flash Sales
Who doesn't love a good flash sale? A summer flash sale can generate a rush of business in a short amount of time and encourages your customers to stay up-to-date so they don't miss the next one. The best part about flash sales is that you don't have to wait for a holiday to host one. 
5. Thank You Emails
Thank-you emails have a significant impact on your customers' loyalty as this little gesture leaves a long-lasting positive impression. Since online transactions nowadays come with a little bit of anxiety, it will make customers feel more comfortable. 
6. Get Outdoors
Summertime means lots of outdoor local events and it's a great time to let your business name out there by participating and connecting with potential customers. Offer the customers to come into your store by handing out 10% off coupons, or something else small that will entice them to come in. You can also promote these events via your social media platforms so you can connect with pre-existing customers as well. 
End Words
No matter how big or small your business is, effective marketing strategies can drive traffic to your business and increase sales. The art of engaging with your customers with your business while they're in a "holiday and vacation mood" can be difficult to master. However, with a proper game plan, your business can thrive. 
However, if you find yourself struggling to find the proper marketing tactics and strategies then you can contact Blue 16 Media. Contact us today and we will help you rank your business with proper marketing techniques!
Search
Helping Your Company Come of Age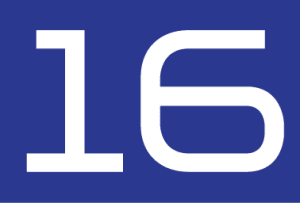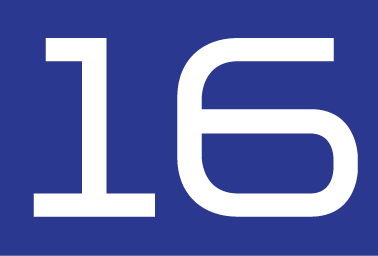 Newsletter