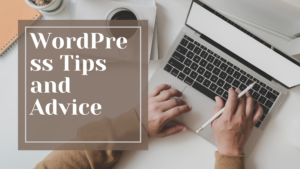 Tips and Advice of WordPress
WordPress now powers more than a third of websites, making it the top website builder in the world. If your website is on WordPress, we have some fantastic news. Not only is it easy to use and supremely popular, but it is also considered to be the best content management system for SEO.
If you truly want to leverage the power of WordPress for your site, you need to keep up with the latest tricks and tips for this top-notch CMS. If you don't, your website might fall behind in terms of rankings, user-friendliness, and trustability. 
If you want to keep your WordPress site running like a well-oiled machine, here are some  WordPress tips and tricks for you:
1. Pick An SEO-Friendly Theme
One of the attractions of WordPress is its abundance of high-quality free and paid website themes. The plethora of attractive and functional themes can be hard to choose from. However, there is one differentiating quality that you should factor in when vetting potential themes for your WordPress site. 
This is SEO-friendliness. When browsing through the WordPress themes, you will see that many themes sport an "SEO-friendly" tag. Make sure that the theme you choose has this tag, as well as responsive design, and lightweight-ness.
2. Set Featured Images
If you're investing in your website and you haven't considered the photos, then both the effort and the money you've invested in making the site worthwhile won't yield the expected success.
It's a good idea to set featured images for your posts. This appears as the thumbnail image next to your blog post whenever it appears on another page or is linked to on other sites or via social media. You can check our video to learn how to upload the image.
3. Take advantage of widgets
Never underestimate the power of widgets! Your blog's sidebar is a great place to promote your Instagram feed, YouTube playlists, or recent posts. Widgets allow you to customize this space in a variety of ways. You can also add widgets to your blog's header and footer, but available widgets will vary depending on your selected theme. You can contact us, to know how to update your widget.
4. Install Google Analytics
Google Analytics is a well-known tool for tracking performance, recording data and giving insight into how people are interacting with your site. This makes it an invaluable tool for measuring your site's success.
Installing Google Analytics lets you view your data straight from your WordPress dashboard, meaning you get eyes on how many people are visiting your site, how long they stay on your site, and much more. 
5. Build the website you've always wanted
Whether you're using WordPress to create an eCommerce site or for posting a blog, apply these tips so you don't make the same mistakes that these experts made. Doing so will save you time, money, and effort along the way.
End Words
WordPress is one of the best content management systems on the market today. It's easy to use, and extremely versatile for nearly every type of website. However, WordPress isn't really a set it and forget it platform. You'll still need to actively manage your website.
With so many different features, functions, and add-ons to take advantage of, it can be a bit overwhelming at times. But don't let yourself get distracted. If you follow these 10 simple WordPress tips that I've outlined above, your site performance will improve.
If you are looking for such services, you can check Blue 16 Media, a Virginia SEO company expert in internet marketing services for entrepreneurs and business owners.
Search
Helping Your Company Come of Age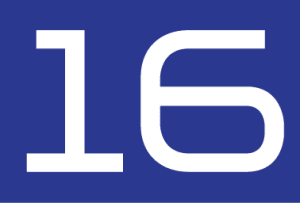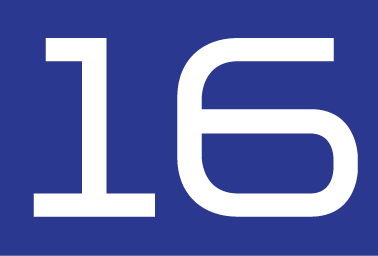 Newsletter