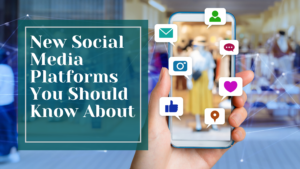 As socially inclined creatures, human beings have embraced technology that connects us with others. Every year, there is an increasing number of people signing up for and using social media. While there weren't even a billion people using social media back in 2010, the number exceeded more than 2 billion within just five years.
When you're thinking about creating a social media strategy for your business, a few leading platforms probably come to mind right away: Facebook, Instagram, Twitter, and maybe YouTube or Pinterest, depending on your industry. 
Whether you are a seasoned social media marketer, a marketer looking to venture into social media marketing, or a business owner looking to leverage social media, it's helpful to know the most popular social media sites around. Here are some social media platforms you should know about:
1.  TikTok
For those who remember Vine or Musical.ly, TikTok is like a mix of the two. The platform allows you to film short videos that play on a repetitive loop just like Vine. But, like Musical.ly or Snapchat, you can add fun effects, AR filters, text, and musical overlays to zest things up. Once you make a video, the app also allows you to optimize it by adding hashtags that can make it easier to find via search.
2. Clubhouse
Unlike traditional social media sites Facebook or Twitter which provide an asynchronous platform for communicating and sharing content, Clubhouse leverages synchronous, audio-only connectivity between the audience and the speakers. It's not quite a podcast, but a more personal way to share information with your audience who can talk back to you in real-time. Topics like starting a business from top VCs, relationship discussions hosted by celebrities, and even comedy clubs by up-and-coming comedians all find their way in front of live audiences.
3. Twitter Spaces
Twitter Spaces allows users to host and participate in live audio conversations, hosted within "Spaces" (aka audio chat rooms). The product is currently in testing, and only shortlisted users can create their own Spaces right now. However, anyone on iOS and Android can join and listen in on a Space. You can stay up to date on Spaces and other Twitter updates here.
4. Caffeine
Caffeine. tv, a platform built by ex-Apple designers, allows you to create live broadcasts for friends and followers. The broadcasts show up in a feed where you can give an emoji reaction or respond with comments.
Along with living video broadcasts, you can also stream your computer or TV screens as you play video games. This makes Caffeine a possible competitor to the slightly older game-streaming service, Twitch.tv. Like Twitch, which offers you money for high views or subscriptions, Caffeine has launched a monetization program that rewards engaging broadcasters.
5. Instagram Reels
Instagram Reels is now in direct competition with TikTok, offering a similar video creation functionality. Instagram users can create videos adorned with special effects, music, and transitions notorious for keeping users in a loop.
Start with your brand. Reels are a fun type of content that can display your brand's personality. You don't need fancy camera equipment or a director to publish content that has the viral factor. If your team simply doesn't have the capacity to produce this content yet, consider tapping an industry influencer to create reels on your behalf.
6. Houseparty
Houseparty is similar to Instagram Live. You can invite friends to join you in a live chat. The difference is that, unlike Instagram, you can invite up to seven friends to join in on a live conversation. It is a face-to-face social networking app, allowing up to eight people to video chat in their own call or "room". The app is available on Android, iOS, macOS, and as a Chrome browser extension.
End Words
If you want to take your website to the next level of digital marketing there is no other alternative to social media marketing, and if you are looking for such services you should check Blue 16 Media, a Virginia SEO company expert in internet marketing services entrepreneurs and business owners. Contact and book a consultation to help your business show up on major search engines.
Search
Helping Your Company Come of Age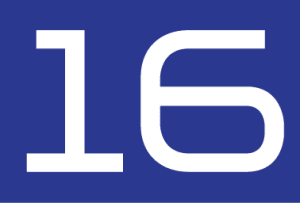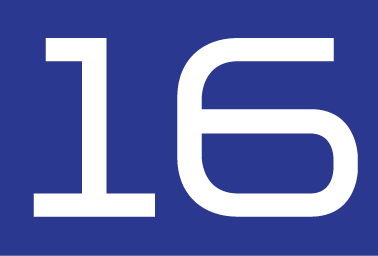 Newsletter