If you are in the digital marketing industry and still do not know much about SEO (Search Engine Optimization), let us tell you that you are missing out on a great opportunity to grow your business and this will prevent you from achieving your goals.
Investing in SEO for your business is crucial  to achieve a good brand performance and overall success.  The reason SEO is a priority for your online business it's because the search engines will allow you to rank higher in Google traffic, which means that this way will make it easier for your consumers and potential audience to find your website and attract more visibility to it. 
If you are hesitant about what you should do to get your page to rank higher in search engines, we'll show you 5 top strategies about how you can achieve it.
Keywords
To rank in Google, we all know how important it is to include long-tail keyphrases and keywords, but it is also essential to include synonyms and variations of our main word. This is because Google created a new search algorithm in 2013 called Hummingbird, and this update allows it to go beyond other simple keywords. Instead, they try to understand the topic of your page. 
How to do this? 
Search for your target keyword in Google.

Scroll down to the bottom of the search results section.

Try adding a few "Searches related to…" terms to your content.
Another important point to consider it's to create branded keywords. We highly recommend creating your own terms, but without getting out of the way. Just find a useful term or word and add a twist to it, so people can remember and they link to you. 
Add text to visual graphics
Visual graphics not only make the user experience more comfortable and easy, but it allows your audience to spend more time on your website and help you get backlinks.
But this is not all, if you are constantly using images, infographics, podcasts or videos without any text, your strategy is going to fail because Google will not understand them. Try adding high-quality descriptive content underneath it to help Google understand what is all about.
Take this example: 
At CBNation list our directory listing offers a way to generate revenue and help members connect with potential customers, so in these images we explain step by step to help Google understand the information. 
Update old pages
Do not collect old stuff on your website and keep it up to date! This is way more important than you imagine. 
As long as you publish updated content on the same URL, you don't need to worry about duplicated content. However this will keep helping you rank high on the search engines without getting your content a little dusty. 
Improve the speed of your website
If you're not really taking care of your slow website let us tell you… this can hurt your Google rankings. It is no secret that Google forgets about those that neglect their website speed and you don't really want them to downrank your pages, do you?
Take advantage of Google Search Console
When you take one big stronger page and split it up into multiple pages might make it harder for Google to figure out the target of those extra pages you created. 
If you use Google Search Console in your favor you can find out everything about your website performance. See which pages bring you the most traffic and all of the keywords that the page already ranks for.
Looking to get started into SEO?
At Blue 16 Media we will walk you through what you need to get started with web design, SEO, hosting and content creation for your business while generating more leads, opportunities and revenue. Book a consultation and we'll be happy to chat with you!  
If you are an entrepreneur, business owner or start-up don't don't miss out our Podcast Powered by Blue 16 Media & CBNation.co. Hosted by Gresham W. Harkless Jr for more tips and marketing resources.
Search
Helping Your Company Come of Age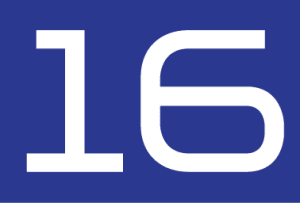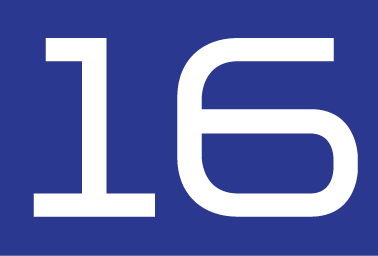 Newsletter