Digital Marketing is essential for your business. Knowing what it is, its main channels and its advantages will help you design the best strategies. This is why you should make the most of the online resources and opportunities you have to promote your business or brand efficiently.
Day by day more small businesses are implementing digital marketing tactics to effectively reach and engage with their target consumers online. These tactics have proven to be the most cost-effective way to reach potential customers while generating referrals.
Having a well optimized website, a good presence in specialized directories and social media will help you find new markets and market clients globally with a smaller amount of investment. One of the advantages of digital marketing is that it can segment the market in a highly personalized way. While one person likes to listen to a personal growth podcast, another person might like to read a blog. This makes it easier to engage with your target audience as traditional marketing methods don't allow for such direct interaction unlike digital media today that can help you encourage your prospects, customers and followers to take action like visiting your website, write reviews, comment and buy.
For potential customers to take action on you web, it is highly important to note that SEO is also part of your digital strategy because a well-maintained website with quality content that is focused on the needs and adds value to your audience can provide significant value, lead generation opportunities and sales; which helps the development and consolidation of a brand. The same can be said for the use of social media channels and personalized email marketing.
Digital Marketing also offers the possibility of generating referrals, because your content can become viral in a few minutes and reach millions of people. Nowadays, using social sharing buttons allows your content to spread incredibly quickly across the world. In addition to growing your business, digital marketing also helps connect creatives and businesses. The value of networking is about developing relationships as a means of building a solid referral network. The goal is getting other business people with similar goals and interests to spread the word about your brand and help you connect with potential customers you don't know yet.
Your digital strategy should also be about encouraging and rewarding customers to make digital recommendations in appreciation for their trust in your business. This new marketing trend not only helps companies boost sales, but also serves as a loyalty and customer retention program.
According to the Wharton School of Business, the lifetime value of a referred customer is 25% higher than that of any other consumer. It is necessary that both your digital marketing strategy and networking are unified and complement each other to get the most out of leads and referrals, since these two parts will play the main role in attracting customers.
–
If you would like to know how to implement both digital marketing and networking to your digital strategy, at Blue 16 Media we help you grow the legacy of your business as we are a digital marketing agency providing digital marketing services including web design & SEO to small to medium-sized businesses and organizations.
Join our community of successful enterprising individuals from niche spaces (CEOs, entrepreneurs and business owners) to co-build lifelong business relationships. Request access at http://cbnation.co/join
Search
Helping Your Company Come of Age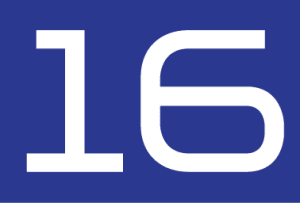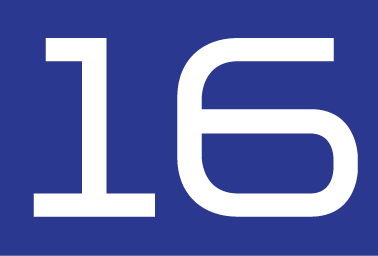 Newsletter