When we talk about voice search, as the word says: "voice", it clearly refers to a voice search. But what does this technique really work for? As we have seen lately: Siri, Alexa, Google Assistant, all these are the digital voice assistants that we have at our fingertips, which today have become viral and increasingly popular.
A voice assistant is a software program based on artificial intelligence, prepared to process the voice and execute certain tasks or answer questions. When a search of this type is carried out, the system is capable of recognizing the voice, identifying what the user is looking for and offering the option that seems most appropriate.
This also allows us to perform two tasks at the same time because it is not necessary to stop what you are doing to unlock your device and write or search what you want. The nature of the Voice Search makes a difference with respect to the usual written searches, since there is a tendency to more detailed queries, with a more conversational language.
The information we need is obtained instantly because the assistant gives us an option, and this makes our daily life easier by checking the weather, the time, our agenda, the date, the traffic conditions, among other things.
Also for this type of search it is also necessary to have the location activated to find better results. Since it is the assistant who will also determine what is presented to you in response to your questions among other actions.
In 2017, Google announced the first quality guidelines for Google Assistant and Voice Search. They explained the importance of:
Information satisfaction: the responses are appropriate and in accordance with the user's information needs.
Length: Not too long, not too short. The answer must be given concisely but contain all the necessary information.
Formulation: correct grammar and no spelling errors.
Elocution: proper pronunciation and tone. The answers should not be confusing when expressed orally.
Introduced by Google in 2011, voice search was initially more of an innovation than a feature users used at the time. Current statistics show that 41% of adults use voice search at least once per day. It's estimated that by 2022, voice-based shopping will grow to $40 billion. These statistics make it clear that there's no going back on voice search.
And advancements in Artificial Intelligence (AI) and Machine Learning have made a great impact on how we interact on a daily basis with our smart devices and search the internet. If you are still a rookie on SEO we want to help! At Blue 16 Media we help you grow the legacy of your business as we are a digital marketing agency providing digital marketing services including web design & SEO to small to medium-sized businesses and organizations.
Join our community of successful enterprising individuals from niche spaces (CEOs, entrepreneurs and business owners) to co-build lifelong business relationships. Request access at http://cbnation.co/join
Search
Helping Your Company Come of Age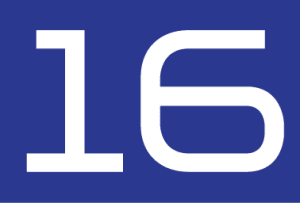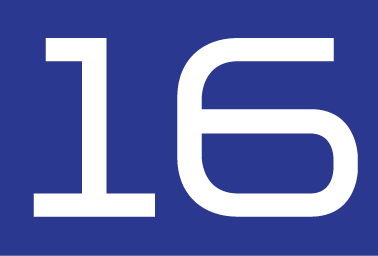 Newsletter