When it comes to making a website there are several things to consider. Whether you want to launch your online store, be a blogger or have a personal website, with this step-by-step guide you will learn what are the elements to consider when making a website, whether you do it on your own or hire a professional to help you create it.
Your website will be your letter of introduction to everyone who visits it, which is why your website is one of the best investments you can make. Having a website is not just typical of large chains and companies, but any self-employed person or small and medium-sized company is constantly innovating their websites to give their businesses greater visibility. There is no guide or perfect way to build the perfect website, but we can help you turn it into a converting one.
 Purpose
Having a clear vision and mission of your website will help you achieve the same objectives of your business with the help of your site. You'll want to keep the following in mind to guide you a bit: Whether you want your website to be informational only, or you want services or products to be offered, how many people you want to visit your site, what benefits you offer and what you expect from your customers.
 Loading speed
Your visitors will not want to wait if your website is taking so long to load. Time is key for your visitors since it is proven that if a mobile site's loading time is more than three seconds, it is likely to lose 53% of its users.
Target Audience
Defining who your audience is and how you seek to reach it will boost the traffic you receive on your website since your buyers will know exactly what they are looking for and they will know that you can provide them with what they need. So it will be easier for them to find you in search engines.
 Responsiveness
How responsive your website is will allow content to flow freely on all screen resolutions and sizes, and be seamless on any device. It also makes it unnecessary to have different versions of your website for mobile and desktop, saving you time and money.
 SEO
SEO is going to be that friend you need for people to find exactly what they are looking for. Keywords are words that are used to relate the web to the queries and search requirements of users. So if you're a news site, you should use keywords like "today's news."
 Security
Make sure your website is well protected as Google is starting to penalize websites that do not have the proper security features installed.
 Fresh Content
Nothing is worse than someone going to your website and seeing old content that no longer has anything to do with what you show on social networks or other communication channels of your company. Valuable and updated content will play a huge role in getting people to interact more on your website.
You can also add a FAQs section to guide your buyers.
If you are looking to build a website, at Blue 16 Media we can assist you with web design & SEO to small to medium-sized businesses and organizations.
As a 'You Are a Media Company: we develop marketing strategies to help you connect with your target audience and reach your business goals.
Search
Helping Your Company Come of Age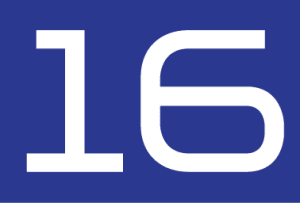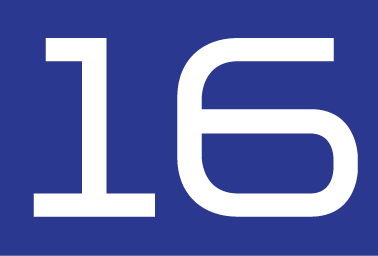 Newsletter