Content marketing is a marketing technique that is based on creating, publishing and sharing content of interest and value to attract your buyer persona. The main goal of the content marketing strategy lies in managing to awaken the interest of your target audience, so that they end up coming to your site to interact with content that is interesting to them.
 By posting this content on your website, and promoting it on social media, you will have a much better chance of attracting your target audience. Therefore, you will be able to capture their attention and you will be able to offer them the products or services that you offer.
 Keep in mind that in order for you to start your content marketing plan you need to have these two elements completely defined:
Know perfectly who your

buyer persona

is.

Know what kind of formats you will use to address your target audience, such as: blogs, infographics, ebooks, videos, etc.
 Content marketing is not only about creating the content and just putting it online. There must also be a strategy behind it in order to achieve objectives and goals both in the short and long term. Additionally, content marketing should answer the questions of your buyer persona; help them find the solution to their pain points without this ending directly in the purchase of the product. This way you connect with your ideal clients, gaining their trust and ultimately this will help you get better conversions. 
As you implement your content strategy, you will gain ground as an authority in your industry or niche and build brand awareness. The name of your brand begins to be familiar to potential customers, they hire your service and you begin to generate visibility from your consumers. This will also encourage your consumers to recommend your service or product to other people and turn to you since they are more likely to consume on the recommendation of someone they already know.
Creating valuable content will also drive traffic to your website, as it will be recognized by search engines. It will also be easier for your target audience to find you when they are looking for answers to their queries. One of the advantages of this strategy is that your content will also help to generate more engagement with your audience. If you are really adding value through your content, your target audience will want to know more frequently about you through this content, whether through blogs, newsletters, etc.
You can also implement strategies to give content that attracts your ideal clients, such as ebooks, in exchange for them leaving you their info. This will help you generate more conversions from quality leads who may be interested in your products, since they are consuming your content for a reason.
 Remember that content marketing is part of all the channels you use in your digital strategy. No matter what type of channel you decide to work with, it is important to focus on adding value for this strategy to really work.
If you don't know how to make a content marketing strategy, we can help you!
At Blue 16 Media we help you grow the legacy of your business as we are a digital marketing agency providing digital marketing services including web design & SEO to small to medium-sized businesses and organizations.
Join our community of successful enterprising individuals from niche spaces (CEOs, entrepreneurs and business owners) to co-build lifelong business relationships. Request access at http://cbnation.co/join
Search
Helping Your Company Come of Age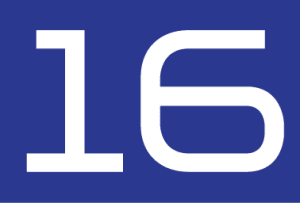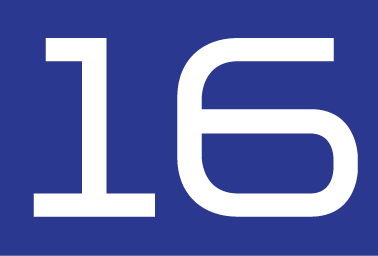 Newsletter