Autumn has already begun and with this we are approaching such special festivities, such as Christmas. Like every special date, it's time to implement a good marketing strategy to take advantage of this time of year and improve your conversions in these coming holidays.
Focus on customer experience
Today, offering an exceptional customer experience is necessary for the growth of any business. Making your customers have a positive experience will not only generate promoters, but they will become loyal to your brand, helping to retain customers. It is important that this season you focus on showing feeling and gratitude towards any individual who interacts with your brand, whether it is a new client or a past one. Offering them a good and beautiful experience will be memorable for everyone who is looking for your products or services.
 Throw some discounts
December is an excellent month for Christmas promotions that include special offers and discounts. Generally, free shipping is one of the points that consumers value the most. If you are not willing to offer a discount or promotion, you can offer free shipping and this will encourage your customers to buy without having to affect their pockets.
 Plan a especial event
Although online shopping has become commonplace after the pandemic, many people still prefer shopping in-store for the holidays. When customers come into your store, get them something special by greeting them with some candy, entertainment or just product demonstrations to boost their purchase experience and get them in the buying mood.
Create email campaigns with incentives
Email is a must for any business and will be essential to your marketing strategy this holiday season. To beat that bounce rate and gain visibility with your customers, it is important that you take these things into account:
 Write an eye-catching "subject" using keywords that capture the interest of the target audience.

Be concise, transmit value and feeling especially on these dates in order to make your customers feel identified.

Add the right

Call-To-Actions

without sounding so urgent to sell.

Promote the arrival of new products. People are always waiting for new trends and merchandise.

Segment

emails according to the preferences of your public. A part of your clients may opt for a service or product that you sell, while the other part has different tastes or needs.
 Offer a rewards program
Offering a rewards program is a great option in this time of giving to others. Positioning yourself at the top-of-mind is an excellent strategy for these holidays and to start next year with a higher conversion rate. While many of your customers will seek your services or products as a gift for someone, most will be delighted to know that they, too, will receive something in return for their purchase. Wanting to buy something for ourselves has always been part of Christmas shopping too, it is for this same reason that giving away a gift when making a purchase is a captivating marketing strategy for these holidays.
Start your campaigns early
Carrying out the planning necessary for your campaigns to be successful should be your priority on this list. With your competition launching their campaigns at the same time as yours, what you want to avoid is that they gain the attention of your target audience before they notice you. Start building excitement months in advance, to give them a taste of what's to come. This promotion can start at the end of October and beginning of November. So prepare well, define well what your goals, approach and other details that you consider important in your digital strategy will be.
At Blue 16 Media we can assist you with digital marketing, web design & SEO to small to medium-sized businesses and organizations.
As a 'You Are a Media Company: we develop marketing strategies to help you connect with your target audience and reach your business goals.
Search
Helping Your Company Come of Age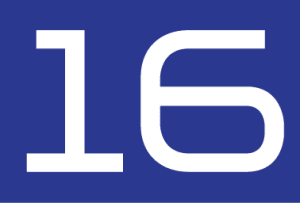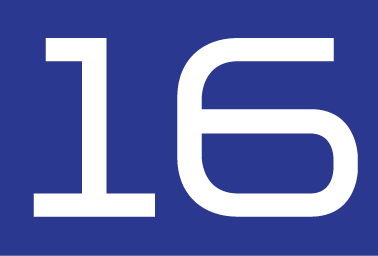 Newsletter