HO, HO, HO…
 Hello dear reader,
I find myself very glad that you have taken the time to read our monthly newsletter and visit our website. May the true spirit of Christmas shine in your heart and light your path. It's time to elevate your website and have the highest number of conversions possible just like I have my sleigh full of gifts. In this guide made from the North Pole I am going to tell you what you need to do to market your website.
 Don't Neglect UX
It is important that the structure of your website provides easy and intuitive navigation. By doing this, people can find what they are looking for in a fast way and with fewer complications. Try not to have so many menus or sections that confuse the user, same for elements that do not contribute anything while they make their way through your website. People like to feel familiar when they interact on a platform, so take good care of the organization and design of your website so that they do not feel overwhelmed with the experience that you are presenting to them through your website.
 Go Mobile Friendly
One of the most common mistakes you may be making is to save yourself some money by ignoring the design to work the exact same way across devices. And by this I mean that all users who visit your website from their mobile device will get bored and will have no choice but to leave the page since it is not responsive on their devices. Keep in mind that people are spending more and more time browsing the internet through their smartphones, so this Christmas is the perfect time to attract your target audience and make them feel comfortable visiting your website from their cell phones and tablets.
 Optimize Speed
It is proven that on average half of users abandon a web page if it takes more than 5 seconds to load. Focus on optimizing speed and invest in a good hosting provider. Also consider removing data and images that are unnecessary and only increase your website's load time. One of the fundamental principles of your website is to achieve domain authority and appear in the first search places. So to get the results you want to have, I recommend that your texts have a good structure and writing, focus on SEO and research the best keywords according to your niche so that search engines reward you.
 Content Is Key
In this sense, having the easiest and fastest website, be aware that content is really what drives traffic to your website, therefore it must be content of value. Search engines don't really focus if your site is the most alluring out there, what matters is if the content that your site has may be of interest to people doing the queries.
Remember that your website is the first impression that people can have of your business, so it is important that you apply all these tips that we tell you so that your website has the best of successes in this prosperous 2023.
And Merry Christmas!
 Sincerely,
Santa Claus.
 If you are looking to build a website, at Blue 16 Media we can assist you with web design & SEO to small to medium-sized businesses and organizations.
As a 'You Are a Media Company: we develop marketing strategies to help you connect with your target audience and reach your business goals.
Search
Helping Your Company Come of Age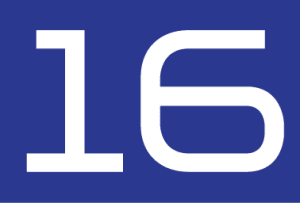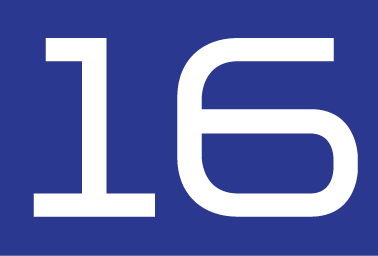 Newsletter