A year has come to an end and with it we begin a new one full of opportunities to get the most out of our marketing strategy. It is never too late to look back to realize what we are doing well, look for what we can improve and notice our areas of opportunity. The resolutions that you should take into consideration for this year are about small actions that are key to meet your objectives, boost acquisition costs and streamline your business operations.
In this blog we summarize the 5 most important resolutions you should consider for 2023.
Innovate your brand personality
We know that people like trends, that is why it is more common for a potential customer to make a purchase where they feel most identified and connected. Knowing your brand's attributes, values, and goals, as well as what makes it unique and different, is the next step in building the connection you're looking for. By integrating a rational part with an emotional part, your business will create a connection with your potential customers and by this you'll be boosting that conversion rate.
 Improve your social media presence
Besides helping businesses target their audience more precisely, knowing how to direct your social media campaigns only to the segments that may be interested in your services or products, is also a constant work. Improving your presence in social media implies knowing and being aware of the queries and what your audience is talking about to be constant in your publications. Do an analysis with your marketing team and see what you can do to improve to strengthen the reputation and visibility of your Brand on every social media.
 Don't miss out on automation
The main advantage that the marketing automation methodology promises is the optimization of standard processes that always happen in the same way. And in addition to using this methodology to save us time and improve the flow of our communication, it is also helpful for our businesses to put our customer at the center of our business (customer centricity).
 Invest in SEO
When the author, Paul Cookson said that "a website without SEO is like a car with no gas", he couldn't have said it better. Not constantly paying attention to your SEO can hurt you in a number of ways, from the perception of your website, poor content, to reduced sales. SEO optimization must be a priority for every business, even before creating or redesigning a website. So make sure this year to take your SEO very seriously, because keep in mind that search engines are in constant updates and innovations. You don't want to be left behind, do you?
 Connect more with your audience 
Remember that building a strong and positive relationship with your audience is one of the main foundations of digital marketing. The key point is not just selling, but the story behind your brand and how you make your potential customers feel. Every brand must always go that extra mile when it comes to wanting to connect with customers before making a purchase, as this will also boost their customer experience and customer retention. So don't forget to make use of storytelling, follow-ups, remarketing, among other strategies to keep track of them.
Wishing you a great year ahead. Have a sparkling new year! Thanks once again for reading us.
 At Blue 16 Media we can assist you with digital marketing, web design & SEO to small to medium-sized businesses and organizations.
As a 'You Are a Media Company: we develop marketing strategies to help you connect with your target audience and reach your business goals.
Search
Helping Your Company Come of Age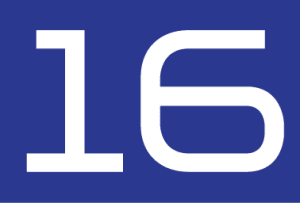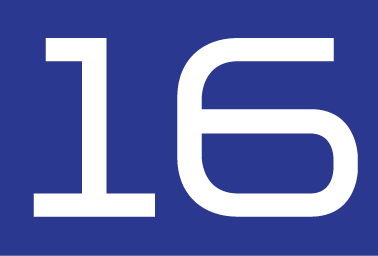 Newsletter