It is no secret that part of a good recipe for cooking a business that pays off and keeps us satisfied is having a good digital marketing strategy. Digital marketing strategies are all the actions and plans that are going to carry out the promotion of a brand, increase the reach of its communication and rocket sales opportunities, thus meeting previously established objectives.
It is important that before determining goals you carry out an assessment of the market and your competition, to know focus points to achieve the best results. And although for many out there it is still somewhat complex due to the many options we have in the digital world, at Blue 16 Media we want to simplify things for you.
These are some of the things you should pay attention to and prioritize in marketing to cook a good business.
 Prioritize Your SEO
Carrying out a search and taking into consideration which keywords you rank best with, is essential for any marketing and SEO strategy.  It is necessary that you investigate in detail about the words that your target audience uses the most in search engines so that they can find you according to their search needs.
 Provide Valuable Content
When we say that content is key, it is because it is. See it this way: marketing is your car, but your strategy and the content you share is what will take you far. And above all this, it is also important to add value to your audience. Information is everywhere and on all platforms nowadays, and what the people who follow you and are interested in what you share will appreciate the most, is that you don't waste their time. So if you want to get their attention and a reaction that can actually lead to a conversion, content is going to be key to getting there. This will also make them loyal to your brand, so the next time you plan your content, think about this: Am I adding value? If I put myself in my client's shoes, would it be useful for me?
 Use Analytics to Your Advantage
Believe it or not, everything you publish online is measurable and as long as you see your progress, it is possible to optimize or make improvements to ensure better positioning and growth. In case you don't already know, Google offers a series of essential tools that every web page should use: Google Analytics and Google Search Console. These tools will help you see the status of your online business and your campaigns, know what is working and what is not, and from there you can start to make changes and improve strategies that boost your business. Do not forget that all digital strategies require continuous analysis and improvement.
 Keep an Online Presence
One of the strategies that you cannot miss in your marketing strategy is to build a presence on social media to position your brand out there. It may seem like a simple job, but it shouldn't be forgotten since it requires effort, perseverance and work. However, once you start to see results and how it benefits your business, you won't regret it.
 Watch Your Competition
That phrase that you have surely heard before that goes, "keep your friends close, but your enemies closer" can be a very good strategy for your business. Just replace "enemies" with "competition". It is crucial to find out the opinions and comments of their audience, as this will help you identify the strengths and weaknesses of what you offer, and opportunities for improvement. Keep in mind that it is not about copying, but about innovating and growing your brand.
 Register in Local Directories
Local directories will be your great ally. By registering in local directories it will not only help your target audience find you more easily, but it will also generate authority when you start generating reviews and comments. Whether it's Google My Business, The Yellow Pages online, Bing places, etc. This will help your business' visibility and stand out above your competition. And as we have mentioned before, reviews play a fundamental role in search engines.
Take Advantage of Visual Content
Tik Tok, Reels, YouTube Shorts, among others, are here to stay and it is for this obvious reason that you should start using these tools in your favor. Try implementing one of these channels to your digital strategy. You can start creating content organically and see how it goes. If you start to notice that it is working for you, you can then change to paid ads to reach more people on these platforms. But the good thing about video content is that you do not need a lot of production to generate views and results, if not quality content and to understand the algorithm.
Now you have all the ingredients for a good and tasty marketing strategy!
Happy Valentine's Day.
 If you are looking to get started on Digital Marketing, at Blue 16 Media we can assist you with Marketing Automation, Content Creation, SEO & Web Development, to small to medium-sized businesses and organizations.
As a 'You Are a Media Company: we develop marketing strategies to help you connect with your target audience and reach your business goals.
Search
Helping Your Company Come of Age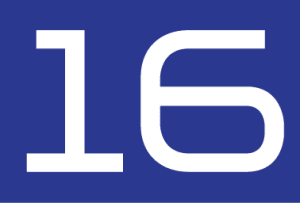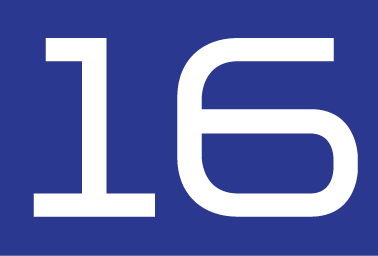 Newsletter