Marketing plays an essential role in every successful business today. Marketing offers what other business strategies cannot: increased sales, generating brand authority, engagement, visibility and an increase in demographic reach, among many others.
Being the best in your industry can be expressed through various ways, both digitally and in person, but if you have a team and execute good marketing strategies with your client as your main focus, we can ensure that all your sales opportunities and growth will be more every day.
Increase sales
Marketing your products and services will help attract your target audience therefore increasing  sales.
And it is that without the help of marketing, whether digital or not, brands and businesses cannot prosper 100%, since the target audience would not be making themselves known.
Whatever the mission and vision of each business, ROI is something necessary in the implementation and creation of a business.
Business growth and visibility
Marketing is one of the main tools to ensure that a business grows and pays off in the long term. It makes it possible to reach and attract new customers through a sales funnel.
No matter what the budget or development of your strategy is at the beginning, one step goes further than if you don't. So as long as you are attracting potential customers, you will produce positive results.
Many companies hire consultants or agencies to get marketing advice, to help them expand their reach on digital channels and identify target customers, but at Blue 16 Media we also want to see you grow, so we provide you with the necessary tools to do so.
Communication and reach
Communication is key in order to reach all people, whether it is just digital marketing or more traditional forms such as 'word of mouth'
Instead of needing people to go looking for a specific office or address, today it is easy for companies to interact every minute with their clients through social networks, email campaigns, among other ways and thus continue generating leads.
Educate and inform
Beyond generating sales and engaging with potential customers, it's important to educate your ideal customer about any product or service you offer.
Marketing helps inform—especially educate—customers and makes communicating your product's value to customers more interpersonal.
Relationship building
One of the main foundations of marketing is to study your target audience and really know who your ideal client is.
Marketers research your demographics, psychographics, and consumer behavior to understand customer needs, gain trust, and build a relationship with them. If your products deliver what your target customers want and share a connection to your brand, they will stay loyal to your business.
Adaptation of prices and brand values
Also one of the advantages of marketing strategies is the understanding of their metrics in order to help companies establish fair prices that are competitive with those of other businesses.
This way you can also choose a better pricing approach and this will have a positive impact on sales in the long run.
If you are looking to get started on Digital Marketing, at Blue 16 Media we can assist you with Marketing Automation, Content Creation, SEO & Web Development, to small to medium-sized businesses and organizations.
As a 'You Are a Media Company: we develop marketing strategies to help you connect with your target audience and reach your business goals.
Search
Helping Your Company Come of Age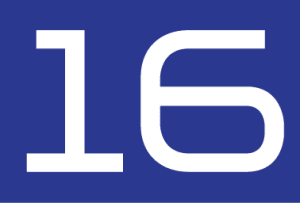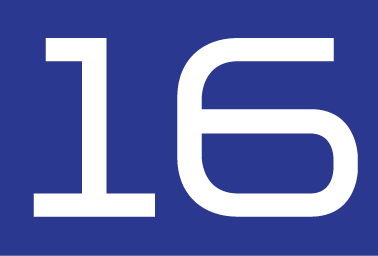 Newsletter