As a business owner, you're probably well aware of the importance of having a strong online presence.
In today's digital age, consumers are increasingly turning to search engines like Google to find products and services, making it essential for businesses to rank highly in search results.
If you're looking to get your business to the top of Google, there are several strategies you can employ to improve your ranking.
In this post we give you some simple yet effective tips on how to get your business to the top of Google.
5 Tips on How to Get Your Business to the Top of Google
Here are the best five tips on how to get your business to the top of Google:
Optimize Your Website for SEO
Optimizing your website for SEO involves a range of techniques, including optimizing your website's content for relevant keywords, improving its loading speed, and building high-quality backlinks to your website. To optimize your website for SEO, you need to start by conducting keyword research to identify the keywords and phrases your target audience is searching for. Then, incorporate these keywords into your website's content, including in your page titles, meta descriptions, and throughout your website copy. Just be sure not to overdo it; keyword stuffing can actually harm your SEO efforts.
Create High-Quality Content
Google's search algorithm places a high value on high-quality content that is relevant, informative, and engaging. This means that if you want your website to rank highly in search results, you need to create content that provides real value to your target audience. One effective way to create high-quality content is to start a blog. By regularly publishing blog posts that are relevant to your industry and your target audience's interests, you can establish your business as an authority in your field and attract more traffic to your website.
Build Backlinks to Your Website
A backlink is a link from another website that points to your website. Google's search algorithm sees backlinks as a vote of confidence in your website's authority and relevance. The more high-quality backlinks you have pointing to your website, the higher it is likely to rank in search results. To build backlinks to your website, you can reach out to other websites in your industry and ask them to link to your website in their content. You can also create high-quality content that other websites are more likely to link to naturally.
Leverage Social Media
Social media can be a powerful tool for driving traffic to your website and improving your website's search ranking. By sharing your website's content on social media platforms like Facebook, Twitter, and LinkedIn, you can attract more traffic to your website and increase its visibility in search results. To make the most of social media, be sure to optimize your social media profiles with relevant keywords and share high-quality content that resonates with your target audience.
Optimize Your Business for Local SEO
If your business has a physical location, optimizing it for local SEO is essential for ranking in local search results. This includes creating and optimizing your Google My Business profile, building local citations, and optimizing your website for local keywords.
By following these tips and strategies, you can improve your business's online visibility and get it to the top of Google search results. Remember, however, that SEO is an ongoing process; you need to continually monitor your website's performance and adjust your strategy as needed to stay ahead of the competition. With persistence and effort, however, you can achieve great results and take your business to new heights.
Still don't know how to get your business to the top of Google? Blue16 Media can help!
How Blue16 Media Can Help
Blue16 Media is a digital marketing agency that specializes in helping businesses expand their online presence.
Our services include website design and support, social media management, and cutting-edge search engine optimization (SEO) services to keep your organization or company ahead of the curve.
For more information or inquiries, contact us today at 2800 Eisenhower Ave, #220, Alexandria, VA 22314, or by filling out the contact form on our website.
Search
Helping Your Company Come of Age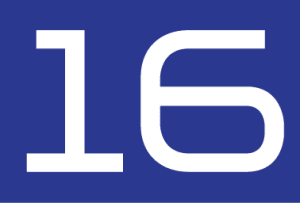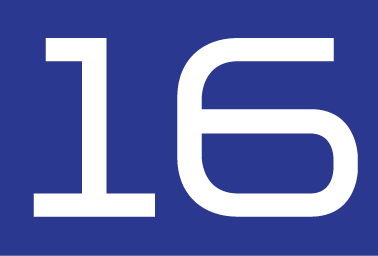 Newsletter