The holiday season is a golden opportunity for businesses to boost their sales and end the year on a high note. To harness this potential, a well-crafted holiday marketing campaign is essential. In this comprehensive guide, we'll explore the strategies and tactics that can help you create a successful holiday marketing campaign, from creating compelling content to utilizing social media, email marketing, and paid advertising. 
Ways to Craft a Winning Holiday Marketing Campaign
Here are the top four ways to craft a winning holiday marketing campaign:
Creating Compelling Content
The foundation of any successful holiday marketing campaign is engaging and relevant content. Start by understanding your audience and tailoring your message to their needs and desires. Consider these content creation tips:
Holiday-Themed Content:

Decorate your website and social media with holiday themes and visuals to capture the festive spirit.

Gift Guides:

Create gift guides that help your customers find the perfect presents. These guides can showcase your products or services, making it easy for shoppers to decide.

Storytelling:

Share heartwarming stories related to your brand, products, or services. These stories can foster a sense of connection with your audience.
Leveraging Social Media for Holiday Promotions
Social media platforms are powerful tools for connecting with your audience during the holiday season. Here's how to make the most of them:
Festive Posts:

Create engaging holiday-themed content, including images, videos, and stories, to capture the attention of your followers.

Contests and Giveaways:

Organize contests or giveaways to boost engagement and increase your reach. Encourage user-generated content to generate excitement.

Paid Social Advertising:

Invest in paid social media advertising to reach a broader audience. Platforms like Facebook and Instagram offer powerful targeting options.
Optimizing Email Marketing for Increased Engagement
Email marketing is a reliable channel for reaching your audience directly. To optimize your email marketing during the holiday season, consider the following:
Segmentation:

Segment your email list to send personalized content and promotions based on customer preferences.

Mobile Optimization:

Ensure your emails are mobile-friendly since many users will access them on smartphones.

Countdown Timers:

Create a sense of urgency with countdown timers for limited-time offers and deals.
Utilizing Paid Advertising Effectively
Paid advertising can give your holiday marketing campaign an extra boost. Here's how to make it work for you:
Google Ads: Use Google Ads to target keywords related to holiday shopping and your products or services.
Retargeting: Implement retargeting campaigns to reach visitors who showed interest in your website but didn't make a purchase.
Budget Management: Carefully allocate your advertising budget to ensure you get the most out of your campaigns.
Success Stories and Case Studies
To illustrate the effectiveness of these strategies, let's look at a few success stories from previous years:
Case Study 1: Snowflake Jewelry
A small jewelry boutique created a holiday-themed video ad that went viral on social media. The ad showcased their unique snowflake-inspired designs. As a result, they experienced a 50% increase in holiday sales compared to the previous year.
Case Study 2: Santa's Helper App 
A mobile app development company launched a festive-themed app that allowed users to create personalized letters from Santa Claus. Through targeted social media advertising, they reached over 100,000 downloads in just one month.
Crafting a winning holiday marketing campaign is essential for year-end success. By creating compelling content, leveraging social media, optimizing email marketing, and utilizing paid advertising effectively, your business can capture the holiday spirit and boost sales. Start planning your holiday marketing campaign today, and make this year the best one yet!
How Blue16 Media Can Help
Blue16 Media is a digital marketing agency that specializes in helping businesses expand their online presence.
Our services include website design and support, social media management, and cutting-edge search engine optimization (SEO) services to keep your organization or company ahead of the curve.
For more information or inquiries, contact us today at 2800 Eisenhower Ave, #220, Alexandria, VA 22314, or by filling out the contact form on our website.
Search
Helping Your Company Come of Age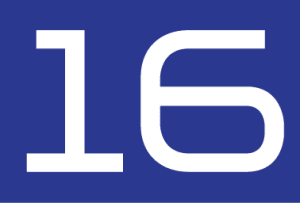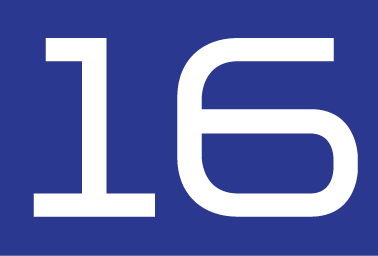 Newsletter