We provide a variety of services for clients and here is what some of our satisfied customers have to say:
---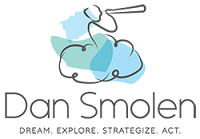 "Perhaps our biggest undertaking involved designing our new website, one that would help to focus our audience's journey to meaningful work, but also be the new home of our podcast, The Tightrope with Dan Smolen. An exhaustive search of website designers skilled in podcast hosting led us to the eminently talented Gresham Harkless, Jr., the creative force behind Blue 16 Media. A successful podcaster himself, Gresh immediately understood what we needed to achieve, a web presence that allows our four-generation audience—Gen Z/Plurals, Millennials, Gen X, and late Baby Boomers—to access our site in a way that suits them best. Some audience members seek quick access to our content and value, while other members prefer a more leisurely exploration. For them all, Gresh has created a user experience par excellence that seamlessly relates our purpose and ever-expanding library of content. We are thrilled!"
– Mr Dan Smolen, Founder and Executive Producer, The Dan Smolen Experience
---
"Blue 16 Media helps create a platform where anything is possible with the ongoing development of our website. The high response time and customization makes Blue 16 Media a stand out among competitors. With Blue 16 Media's approach to optimization provides me with the assurance that our website is where it needs to be at all times. "
– Mrs. Renee M. Woolfolk, First Mount Zion Baptist Church
---
"Pondering the upcoming Olympic Games, Blue 16 Media would win the team gold medal and Gresham Harkless would win the individual all-around gold! Conveying my fear of the tech world, Gresham's genuine, personable approach immediately made me feel at ease.  Sharing his social media savvy as a mentor enabled me to share ideas and effectively brainstorm in what feels more like friendship than a stereotypical contractor-client business transaction.  The result is a web site that perfectly represents me and my small business! An additional benefit are the amazing, user-friendly tutorials Blue 16 Media and Gresham created to walk you through managing-modifying-magnifying your social media presence! If you are looking for exceptional talent, support, and a web site to enhance your company's posture, reach out to Blue 16 Media and Gresham Harkless yesterday!"
– Dr. Kat Strus, Kaleidocope Sharing
---
– Pam Tripp, NoVa Yearbooks
---
---
Blue 16 Media was absolutely amazing. As a start up organization we were very pleased with the customer service we received. They worked with us to develop a wonderful website for our business as well as a standout Facebook Page. They made sure that we were satisfied with the final product and never hesitated to answer any questions we had. I would recommend their services to anyone!
– Tasha McKenzie, Daddy's Girl
---
I absolutely love what you did with our website. The website is exciting, creative and I love to hear the comments provided by our customers. We encourage our customers to "imagine the possibilities" with the products and services that we provide and your design of our website has elevated the bar for Yh Tack In Stitches to strive to meet in the delivery of our services and products in providing the concept of unlimited possibilities to our customers.
– Cathy, Yhtack In Stitches
---
I am very happy with the services that Blue 16 Media has provided to my business. I have found them to be very professional, efficient and willing to work with me every step of the way. I would definitely recommend them to others!
– Tara Funches, MSW, S.T.A.R.S., LLC
---
Blue 16 Media really sets the standard of excellent service for any retailer or business. I was very impressed with the overall service they provided for my Christian business website – Spiritual Praise. Your company provided an outstanding business plan for my business, and I just want to thank you and your associate for your courteous and remarkable service.  Be Blessed !
– Clarence Smith III, Owner, Spiritual Praise
---
The team at Blue16 media really listened to our vision that we sought out from the beginning. There are a lot of intricacies that go into creating the right website for a company that commands a special type of attention to detail. Blue16media helped us obtain and deliver just that. We really liked how Gresham the CEO walked us through the whole process and also provided our team with a video of how to maintain our site in the future as well as making it clear that they were there for our company in case things get hairy or our business model changes. We really felt like the team at Blue16media at its company core truly & genuinely wants our business to succeed. We couldn't be happier! Thank you Blue16media!
– Gus Gonzalez, Loudoun Systems Media Productions
---
Blue 16 Media totally transformed my website.  Gresham asked questions and listened to me carefully in an effort to streamline my business profile on my website.  And I like the fact that he wasn't aggressive with trying to entice me to purchase services that I didn't need.  The work was immaculate and very well put together.  I especially appreciate the fact that the prices vary to meet the needs of every budget.  The team was extremely efficient with assuring that my website was up in a timely manner and they communicated with me every step of the way.  I would recommend anyone who needs a website to consider giving Blue 16 Media the opportunity to create one for them.
– Grace Taylor, M&T Miraculous Cleaning Services
---
I enjoyed working with Blue 16 Media, their pricing was fair and they were accommodating to requests.  I enjoyed the ability to be able to log-in to see the progress as it was being created.  I hope to work with them again in the future.
– Denise Foster, DKFoster Services
---
Blue 16 Media was a tremendous help throughout the start up phase of our Physical Therapy practice. Gresham was patient, and able to combine our ideas, in order to create our business logo which is outstanding! Great work, professional staff, and reasonable prices.
– Latisha Mckenzie, Life Health Strength Physical Rehabilitation
---
I greatly appreciate the customer service that was provided by Blue 16 Media, Gresham H. was very thorough in explaining what he would do for me. How my site would be enhanced with the appropriate lingo that would pull the site up on the various search engines. It was a great networking tool and keeping me in touch with the social media. I was picked by other companies that reached out to me for my procurement services. Blue 16 Media what a great resource and I would use them again and again.
– D. Shaw, Final Mark
---
I am so grateful to be working with Gresham and the team at Blue 16 Media. Gresham has done a tremendous job for all of my businesses in creating beautiful websites and marketing and routinely advises me to help keep my marketing and reach up-to-date. Gresham is brilliant, extremely gifted, and incredibly intuitive in working with me and all of the folks we refer to him. Thanks Gresham and Blue16 for your hard work, insight, leadership, and partnership in bringing to life my marketing, my clients marketing and my referrals' marketing. Appreciate you every day.
– Marla F. Ballard, Jump Off Point International
---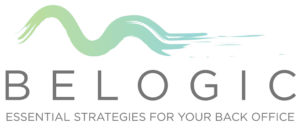 Working with Blue 16 Media was a great experience, Gresham is experienced and took the time to walk me through the process and ease my concerns.
– Beatriz McNelly, Be Logic, LLC