How to Improve the SEO
SEO optimizes web pages to make them reach a top position in the search results of Google or other search engines. It involves improving non-paid traffic to your website. SEO should be the main target of any business website owner. If you want to increase the volume of organic traffic to your website, there is no other alternative to improving the SEO!
More and more consumers look to the Internet as their main source for finding information about businesses. SEO is rapidly becoming one of the strongest marketing strategies available to connect to your target market. Without proper SEO, you may be losing out on potential customers.
Here are 4 effective techniques to improve the SEO for your business:
Create High-quality & Relevant Content
Your primary goal should be to build and maintain the best possible website. The first step to doing that involves creating fresh content that relates to your industry. Google and other search engines do not want to show outdated information. So, updating website contents regularly signals the search engine that you are active and up-to-date.
Moreover, updating content that truly provides value will make other websites link to your website. This type of link building is favorable to search engines, improving your search rankings and bringing in more organic traffic.
Make Your Website Mobile-friendly
Mobile-friendly websites are the future. People are accessing the web from their mobile devices more than ever. If your website is poorly optimized for mobile devices, you might turn potential customers away.
Google is already taking a mobile-first approach, so your site design and site structure must be optimized for mobile too.
Increase Your Site Speed
Your website speed is crucial for more than getting a good search ranking. Human beings have become more impatient than ever, and even a three-second delay in loading your webpage can frustrate visitors. Google knows this and will penalize any website with poor site speed. While Google keeps its ranking algorithm secret, they have told us outright how important site speed is for SEO.
Ensuring that your website loads quickly will make both your visitors and search engines happy!
Optimize Your Webpages For Keywords
Search engines such as Google look for keyword uses in specific places on your webpages. If all the checkboxes are ticked, your webpage will automatically rank high in search results. On the other hand, poor use of keywords will mean bad SEO. Search engines will penalize your webpages for this.
Here are the places you need to ensure proper keyword usage:
The URL of the webpage.

In the headings.

Image alt tags.

Title tags and meta descriptions, and

The body text.
While keyword usage is crucial for SEO, you must avoid keyword stuffing. If your body text contains too much unnecessary keyword instead of more natural use, search engines will penalize your site. So instead of using keywords that are out of context and blocks of the same text, keep your content natural and fluid.
End Words
Optimizing your website for SEO is difficult and time-consuming. Moreover, a single wrong step can punish your website severely. However, not all is hopeless. Blue 16 Media is an expert SEO company. Our proven strategies, techniques and tactics can increase traffic from the free, organic, and natural search results on search engines (SERPs) like Google, Bing, and Yahoo. With the SEO magic of Blue 16 Media, your business will jump to the first page of Google and get noticed!
Search
Helping Your Company Come of Age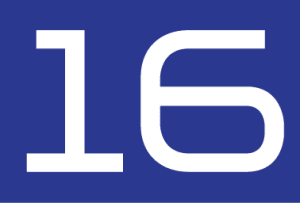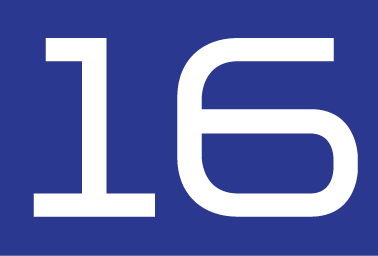 Newsletter