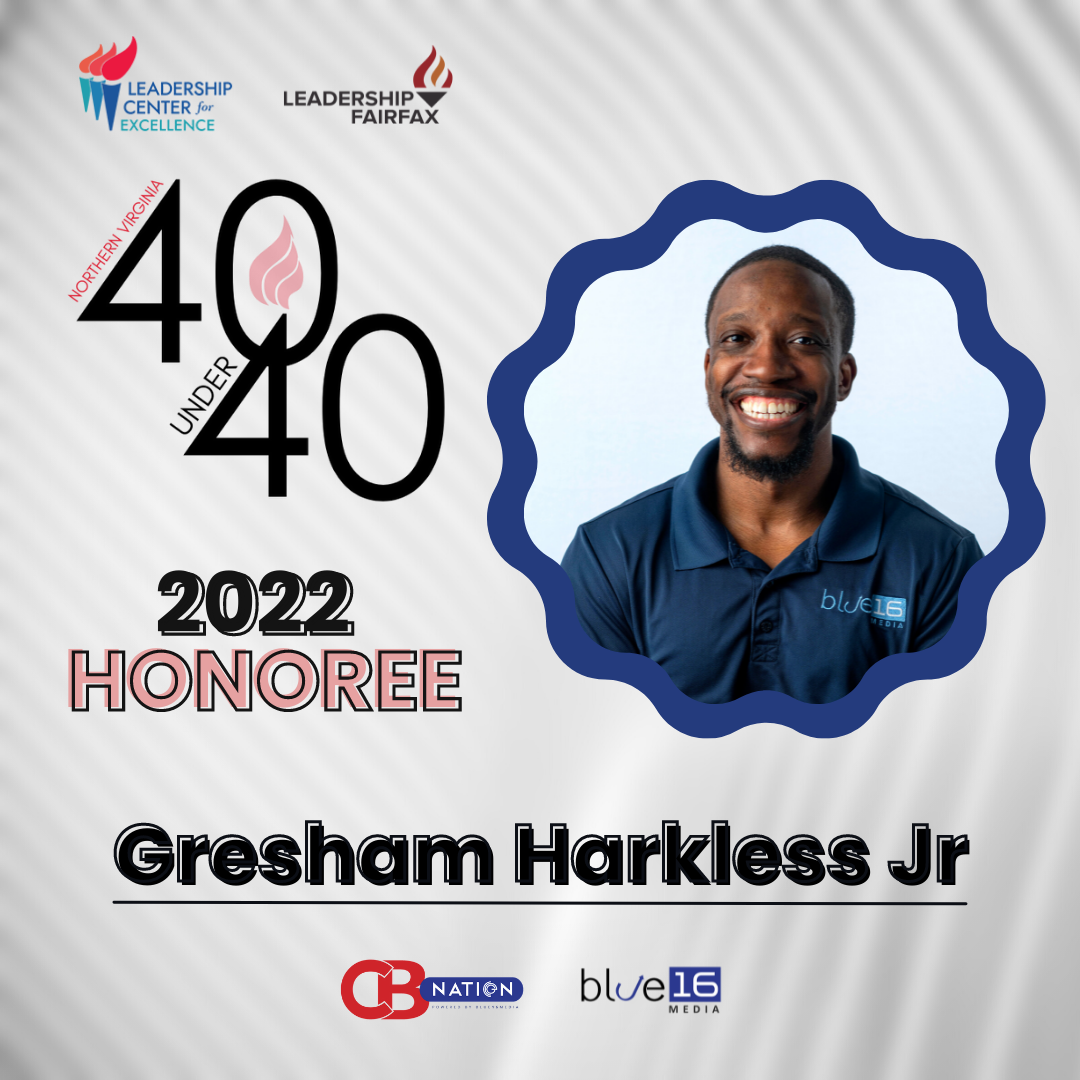 Leadership Center for Excellence and Leadership Fairfax are proud to partner to recognize young leaders through the Northern Virginia 40 Under 40 program. This program celebrates emerging leaders who demonstrate exceptional and impactful leadership in their professional and personal spheres within the Northern Virginia region. Our very own Gresham W. Harkless Jr. was selected this year. Check out the full event below.
Video
Check out the recording of the celebration and skip to the 21:42 mark to hear what Gresh wants to be his legacy as a leader:
Social Media Mentions
View this post on Instagram
Gresham was also selected 40 Under 40 in Alexandria, Virginia in 2020.
More about Gresh
Gresham "Gresh" W. Harkless Jr. is the founder of CBNation and Blue 16 Media. CBNation is a Business to Business (B2B) Brand focusing on increasing the business success rate by providing visibility and resources for CEOs, entrepreneurs and business owners.  CBNation consists of blogs (CEOBlogNation.com), podcasts (CEOPodcasts.com) and videos (CBNation.tv). Blue 16 Media helps change lives through media & technology including a digital marketing agency providing digital marketing services including web design & SEO to small to medium-sized businesses and organizations. Central to his marketing philosophy is that You Are a Media Company: Developing a Marketing Strategy to Connect with Your Target and Reach Your Goals. Gresham is a proud graduate of Howard University & Georgetown University. He also is a graduate of the 2020 Leadership Center for Excellence Young Professionals Program '16 and recognized by the Alexandria Virginia Chamber of Commerce's 40 Under 40 in 2020 and a 2022 Northern Virginia 40 Under 40 Honoree.
Search
Helping Your Company Come of Age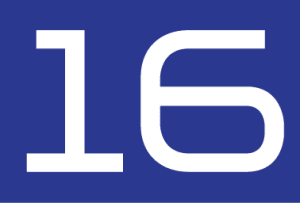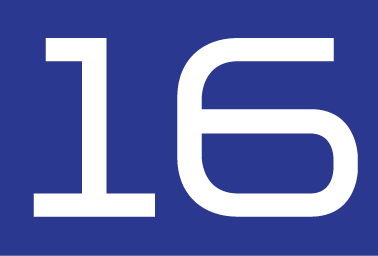 Newsletter