Are you a small business owner struggling to get noticed online?
With so many competitors vying for attention, it can be tough to stand out in the digital world. But fear not – there are plenty of effective ways to boost your online presence and attract more customers to your brand. In this post, we'll share some top tips for successful online marketing that any small business can implement. From social media strategies to SEO tactics, we've got you covered! So let's dive into the world of digital marketing and help take your business to the next level.
Define your target audience or avatar
Who is your target audience? This is an important question to answer when developing your online marketing strategy. Your target audience is the group of people (or even better your avatar – listen to our CEO Chat You are a Media Company Episode #56) who you want to reach with your marketing efforts. It's important to take the time to define your target audience so that you can create targeted content and a strategy that will resonate with them.
When defining your target audience, consider factors such as age, gender, marital status, location, interests, and income level. You can use this information to create targeted content that speaks directly to your audience. For example, if you're targeting young adults, you might create content about the latest trends in fashion or music. If you're targeting a more mature audience, you might focus on topics like retirement planning or health and wellness. This will also help you determine which platforms you would invest a bulk of your resources–time and money.
Once you've defined your target audience, take some time to research where they spend their time online. This will help you determine which online channels are most likely to reach them. For example, if your target audience is active on social media, then you'll want to focus your efforts on platforms like Facebook and Twitter. If they tend to spend more time on news websites, then consider advertising on these sites or creating sponsored content.
When targeting young adults, you might look to Instagram or Tik Tok while targeting a more mature audience might warrant that you focus more on Facebook. Remember that you don't have to be on every social media site.
By taking the time to define your target audience and research their online habits, you can ensure that your online marketing efforts are more effective and efficient. This will ultimately help you grow your small business and achieve your desired results.
Set up a website
If you're running a small business, one of the best things you can do to promote your business is to set up a website. A website gives you a platform to showcase your products or services, and provides potential customers with a way to learn more about your business.
Creating a website can seem like a daunting task, but there are plenty of resources available to help you get started. Once you have a website up and running, be sure to promote it through social media and other online channels.
Use search engine optimization techniques
SEO stands for search engine optimization and it's basically optimzing your content and information online so that search engines can easily understand what the content is about and who it is for but also to increase your online visibility.
Here's some search engine optimization Tips:
Research your keywords, phrases and even sentences. Keywords are the words and phrases that potential customers and clients use to search for your products or services. Use keyword research tools like Google AdWords Keyword Planner and WordTracker to identify which keywords are most relevant to your business.
Optimize your website for your chosen keywords. Once you know which keywords you want to target, make sure that your website is optimized for them. This means including them in page and post titles, headings, meta tags, and content. Keep in mind you want to write naturally for your ideal clients while also making sure to use keywords and phrases to optimize content.
Build backlinks. Backlinks are links from other websites to yours. They help improve your website's search engine ranking and can bring new visitors to your site. You can build backlinks by submitting guest posts to other blogs, listing your site in directories, and creating social media profiles.
Monitor your progress. Use Google Analytics 4 or another web analytics tools to track how well your website is performing in terms of traffic and conversions. This will help you gauge whether or not your SEO efforts are paying off.
Conclusion
If you are looking to get started on Digital Marketing, at Blue16 Marketing powered Blue16 Media we can assist you with SEO, Web Support, Development & Design and much more.
With our "You Are a Media Company" marketing philosophy, we develop marketing strategies to help you connect with your target audience and reach your business goals.
Search
Helping Your Company Come of Age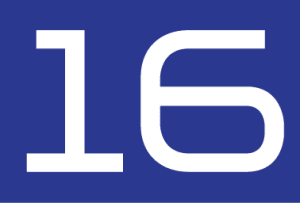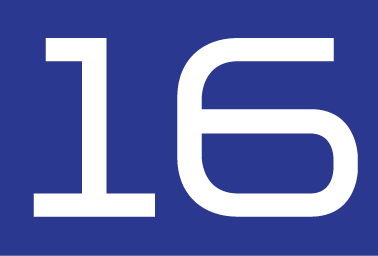 Newsletter